Boatright helps steer UConn to national title; next year it will be his team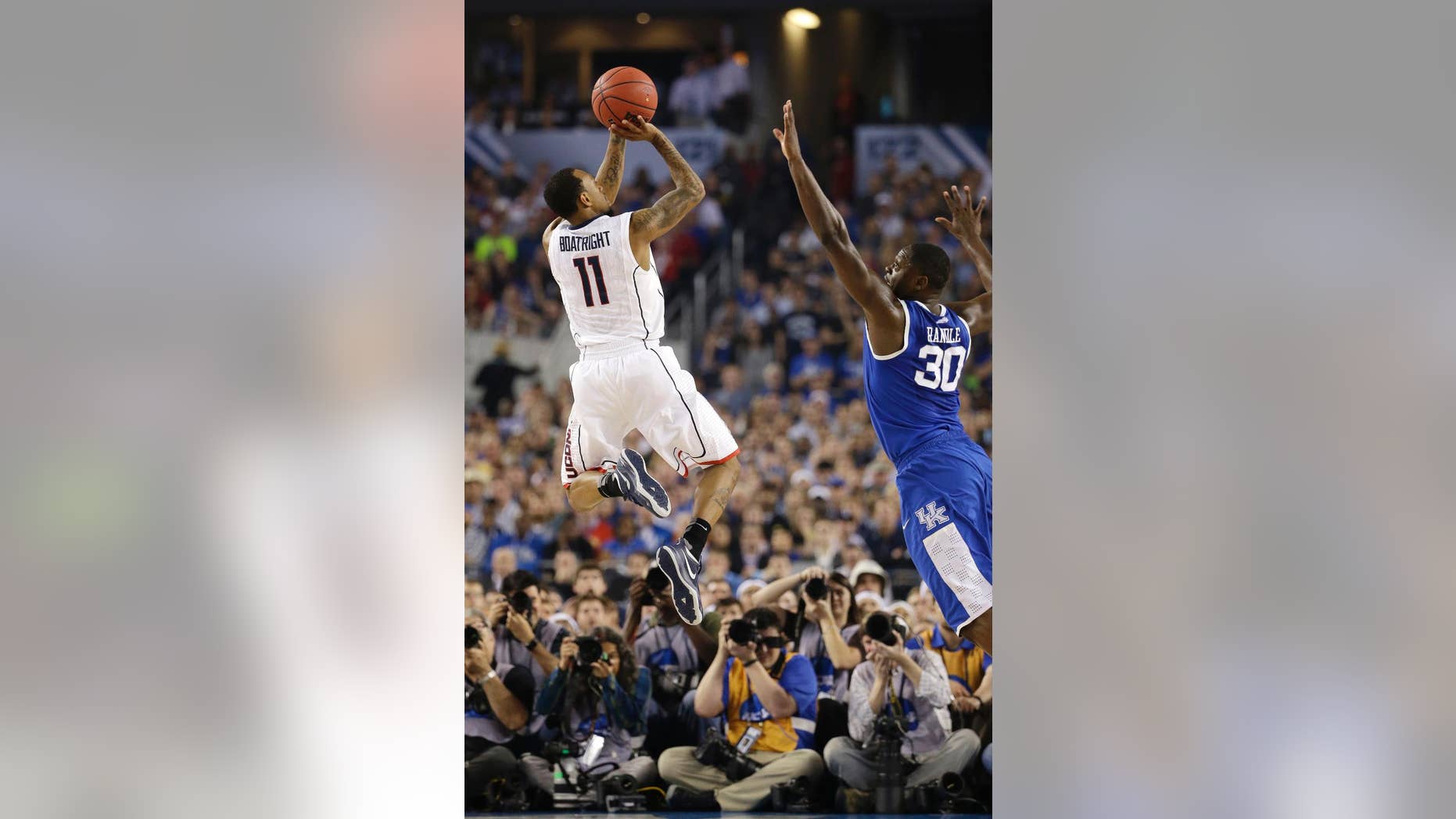 ARLINGTON, Texas – Ryan Boatright was his best on college basketball's biggest stage.
Capping a difficult year that included the death of his cousin, Boatright scored 14 points and helped shut down Kentucky's guards to help Connecticut win its second national title in four years with a 60-54 victory over Kentucky on Monday night.
Boatright fought through grief after his cousin, 20-year-old Arin Williams was killed in January and fought off the doubters in the NCAA tournament, teaming with Shabazz Napier to become an unstoppable duo.
In the title game, Boatright helped UConn jump out to a 15-point lead in the first half and hit a big step-back jumper down the stretch to win a national title.
Now Boatright must take a step back and look at his future, which could include the NBA.