Blue Jays players rally around Goins heading into Game 3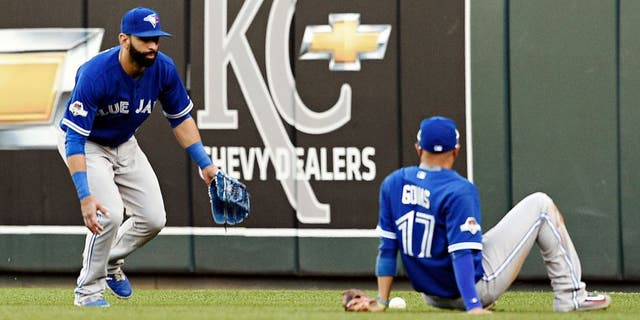 NEWYou can now listen to Fox News articles!
Ryan Goins carried the ALCS Game 2 loss on his shoulders. Shane Keyser Kansas City Star/TNS via Getty Images
Nobody felt worse than Ryan Goins following the Toronto Blue Jays' ALCS Game 2 loss against the Kansas City Royals.
The second baseman appeared to call of right fielder Jose Bautista on a routine pop fly, the ball dropped and the flood gates opened. The Royals ended up beating the Jays 6-3 and went up 2-0 in the series heading back to Toronto.
On that plane ride back, though, his teammates were giving him words of encouragement.
"On the flight home, guys were coming up to me (saying) 'everybody has your back.' No matter who it is … everybody would have their back too," Goins told the media via Sportsnet. "That's how we work here. That's why we're as great as we are."
First baseman Chris Colabello said that play wasn't the defining moment, no matter what it looked like.
"One play is never going to be the defining moment in a game," Colabello said. "It's going to look like it in a lot of peoples' eyes, and you're going to have a lot of cameras in your face if you're the guy who was involved in it, but I know where his heart is and where his effort-level is every day.
"I felt bad for him in the moment because we've all been there. … but that play didn't make the difference in the game."
The Jays will look to gain some ground Monday as they host the Royals in Game 3.
MORE MLB: Want stories delivered to you? Sign up for our MLB newsletters.