Blue Jays clinch first playoff spot in 22 years thanks to Twins' loss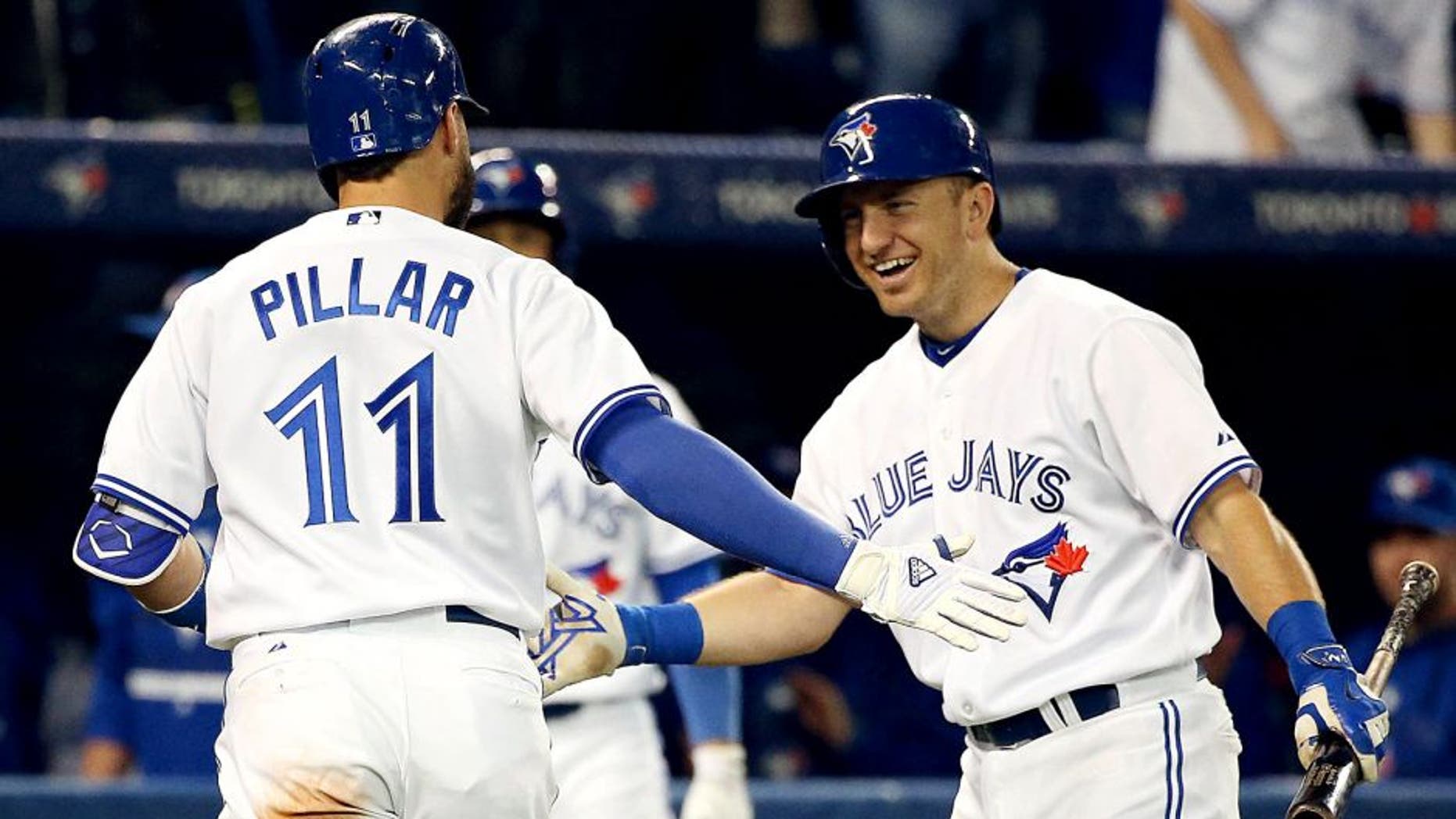 The Toronto Blue Jays clinched their first playoff spot in 22 years Friday night, thanks to the Minnesota Twins' loss and the remaining schedules of the other teams still in the hunt for the postseason.
In a nutshell: The Jays' worst case finish would be 88-74. And there's no way for two wild card teams to finish better than that. The Astros and Angels would have to win out just to equal 88-74, and if they do that, then the Rangers would have at least 75 losses, which every other wild card contender already has.
With Friday's loss, the Twins fell to 78-75. That's one more loss than the Blue Jays (88-65) would finish with if they lost all nine of their remaining games. So the only other teams that could edge the Jays for a wild-card spot are the Angels (79-74), Astros (80-74) and Rangers (84-69). But for that to happen, the Jays would have to lose out and all three AL West teams would have to finish 88-74 or better. And that can't happen, thanks to those teams' schedules.
The Angels have four games left with Texas, the Astros two. Both would have to win out to finish 88-74, and if they swept their series with Texas, the Rangers could finish no better than 87-75. So the Blue Jays, even should they lose all their remaining games, would be a game better and get the wild card spot.
The Blue Jays picked up their 88th victory for the first time since 1998 with Friday's 5-3 win over the Rays.
Josh Donaldson hit his 40th homer and Jose Bautista also went deep for Toronto, which extended its division lead to four games after New York lost to the Chicago White Sox.
Donaldson joined Carlos Delgado (2000) and Shawn Green (1999) as the only Blue Jays with 40 homers and 40 doubles in a season.
"He's had a huge year, an MVP year," manager John Gibbons said.
The Associated Press contributed to this report.