Blue Jackets' Johansen throws out first pitch at Reds game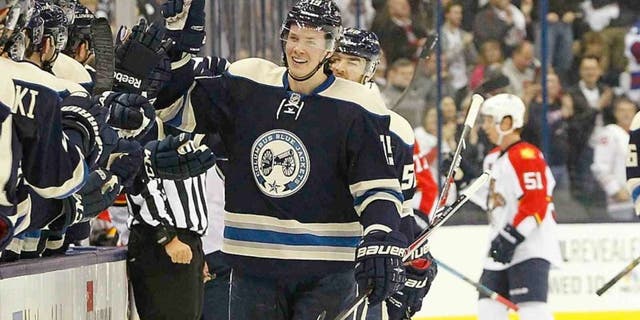 Columbus Blue Jackets forward Ryan Johansen got to throw out the first pitch on Monday night's Cincinnati Reds game against the Detroit Tigers, and, let's just stay he really, really, really needs to stick to hockey.
Hey, Johansen said himself he only played a few years of baseball when he was young.
The Columbus Blue Jackets Twitter account couldn't help themselves....they just had to poke fun at one of their very own.
Johansen also got to hang out with the Reds during batting practice, and had a lot of fun just talking about sports.
"It was great, I got to know a few of the guys," Johansen said. "We were just talking about difference between the sports and things like that. Schedules, travel, kind of those things. It's interesting how many similarities there are between us and the two sports."
Don't poke fun at him yet Columbus fans. Newcomer Brandon Saad still has to throw out his first pitch.
(h/t The Score)