Blazers owner Paul Allen decomposed on live TV during Curry's OT performance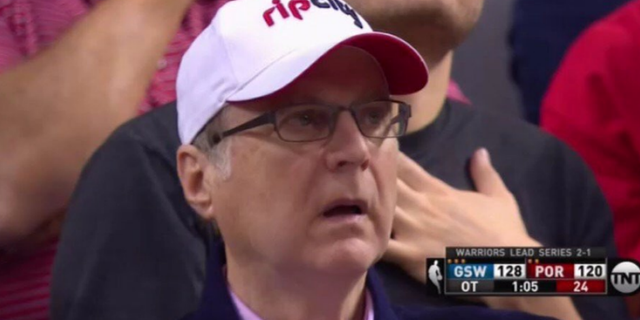 NEWYou can now listen to Fox News articles!
The Portland Trail Blazers nearly had Game 4 and an even series wrapped up in regulation despite Steph Curry's heroic return. Didn't happen.
Curry scored 17 points in overtime, including 3 on a shot that extended the Warriors' lead to 128-120 with just over one minute remaining in the extra session. Check out Allen's stunned reaction:

If you look closely in this slowed-down video, you can actually see the life force escaping Allen's body:
And of course, here's some memes:
Note: Crying Jordan has intentionally been omitted.