Blake Bortles seriously thinks the Jags have best wideout duo in NFL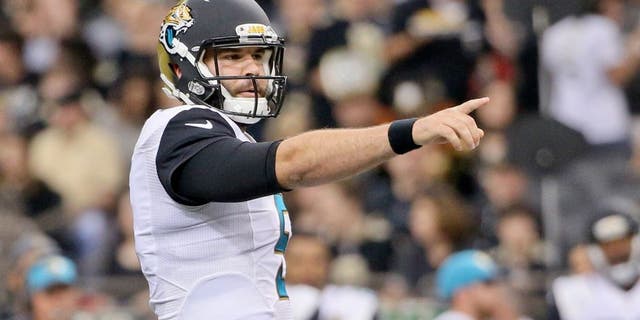 When you think of the best wide receiver tandem in the league do the names Allen Robinson and Allen Hurns come to mind? They do for Blake Bortles.
The Jacksonville Jaguars quarterbacks believes his wideouts are the best in the NFL.
"I'd say they're No. 1," Bortles told "NFL HQ." "They're special, man."
It's a tough argument to make but Bortles isn't completely off base. Robinson had 14 receiving touchdowns last season and Hurns added 10 TDs through the air.
"A-Rob is obviously the guy that can go downfield, can jump and can make the big play," Bortles said. "And Hurns is Mr. Reliable, doesn't drop a whole lot of balls, is always in the right place at the right time. And they work well together, they feed off of each other, they root for one another. So it's pretty cool to see, to watch them grow and grow with them as an offensive unit."
The two teams that probably would like to have a word with Bortles are the Steelers and the Jets. Antonio Brown is arguably the best wideout in the league and Martavis Bryant, who had six TDs in 11 games in 2015, has star ability. But Bryant is suspended for all of 2016 for violating the league's substance-abuse policy.
The Jets' Brandon Marshall and Eric Decker were also a lethal combination last season, combining for 26 touchdowns.
But you can't fault Bortles for having confidence in his teammates.