Blackhawks owner Wirtz remains mum on Kane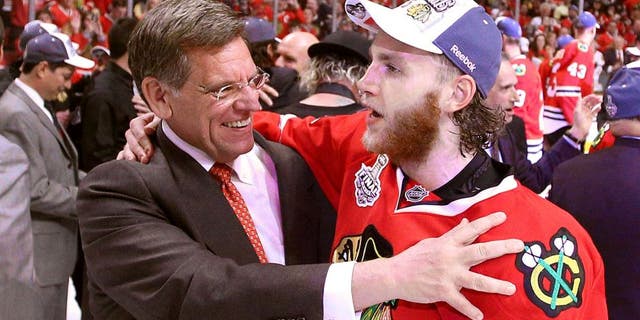 Chicago Blackhawks owner Rocky Wirtz wasn't interested in shedding additional light on the situation involving Patrick Kane at a ribbon-cutting ceremony for the Illinois State Fair on Friday.
With the Stanley Cup in tow, Wirtz kept it close to the vest when reporters asked if he had any updates on the police investigation into an alleged incident on Aug. 2 at the 2013 Conn Smythe Trophy winner's mansion in Hamburg, N.Y.
"No, I think it wouldn't be appropriate," Wirtz told reporters. "You know, at this point we are hopeful, and that's about it."
When asked if he had been in touch with Kane or NHL investigators, Wirtz elected to put an end to the conversation.
"No, I am not going to say anything more. I don't think it would be right," he said.
(h/t Chicago Tribune)