Bird: Expect Pacers rookies Turner, Young to get playing time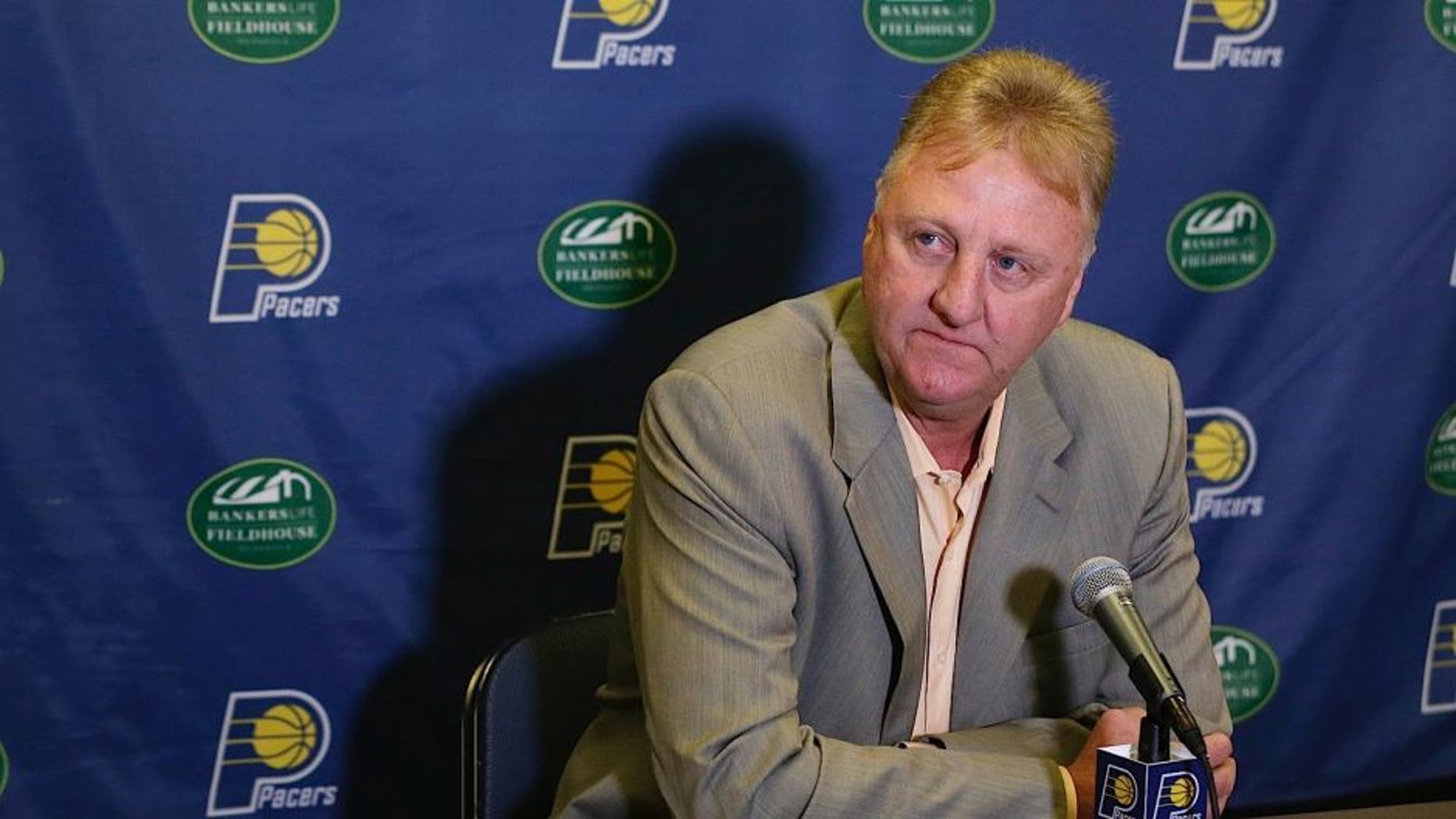 Much like the way he played during his Hall of Fame career, Indiana Pacers president of basketball operations Larry Bird is a straight shooter. He is unafraid to ruffle feathers with controversial opinions, especially when it comes to his expectations and opinions of his own players.
When rookies are introduced to fans and the media, coaches and front office execs inflate their ability to contribute right away in attempt to control public perception and justify the selection.
But Bird doesn't care about any of that. If a player deserves to play, he thinks he should play, regardless of his experience. And, according to Bird, he believes in both Pacers rookies, Myles Turner and Joe Young, to the point where he sees them as legitimate rotation pieces, according to the Indy Star.
"(I) expect great things out of them this year," Bird told the Indy Star at the unvelining of the Pacers' new training facility, the St. Vincent Center. "Usually, you bring in rookies and you say nice things about them then they don't play for a couple years. But I expect both of these guys to play, play well. They are very talented."
Bird made a point to call Turner and Young "important" and point out how he has impressed with them at a team press conference that had nothing to do with either player -- they were only in attendance to model the Pacers' new practice jerseys, which feature a St. Vincent logo.
Turner having a role makes sense. He was the No. 11 selection in the 2015 draft, and his competition for playing time -- Ian Mahinmi, Jordan Hill and Lavoy Allen -- isn't exactly the most intimidating crop of bigs. Turner fits with the Pacers' desire to play uptempo as an athletic 3-and-D center.
Young, meanwhile, is a second round pick with an unguaranteed contract. His competition -- George Hill, Monta Ellis, Rodney Stuckey and C.J. Miles -- is steeper, and it's unclear whether he'll actually make the roster.
But Bird is standing by Young, claiming Young "has a good chance" to make the regular season roster, as he's technically the team's only other true point guard besides Hill.
(h/t Indy Star)