Bills' WR Robert Woods and CB Stephon Gilmore fight at Bills practice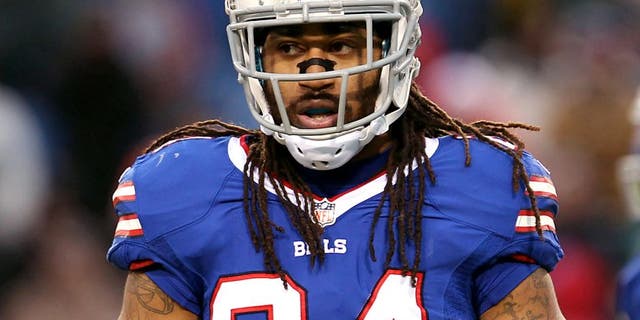 Depending on the team you ask, some will say camp fights are good, some will say the opposite. Thus far, we've seen high-profile guys like Cam Newton, Dez Bryant, as well as the entire Redskins and Texans teams get into it in practice, and now a couple of Buffalo Bills have joined the party.
On Monday, wide receiver Robert Woods and top cornerback Stephon Gilmore got into a skirmish, throwing a handful of punches at each other. Head coach Rex Ryan didn't necessarily have a problem with the fight, but he wasn't exactly thrilled with how it was handled, either.
"I'm like, 'Dude, we have to do a better job," Ryan said. "Number one, you don't want to punch a guy without the helmet on, and the other thing you don't want to punch a guy with a helmet on cause you'll break a hand. So in other words, don't fight.' You know that's what I'd prefer."
Understandably, Ryan wasn't happy about two of his key players throwing punches at each other. It's one thing to get into a scuffle -- it's another thing to throw punches.
"Sometimes I know it gets heated, every now and then it's just like a little thing and you just let it go..." Ryan said. "And this is not a thing that has carried over to the locker room. Those things happen sometimes. But yeah that's when you get concerned, when a guy's helmet comes off or you have somebody swinging a helmet, or swinging at a guy without a helmet -- that doesn't end up well."
These things typically blow over as long as they don't get carried over from day to day or after practice, which doesn't appear to be the case with Woods and Gilmore. It was simply a cornerback and a wide receiver getting into a heated battle and it boiled over into a fight. If injuries don't come of it, it's typically not an issue.
(h/t Syracuse.com)