Bills' trio of Watkins, Harvin, Woods doubtful for Saturday's game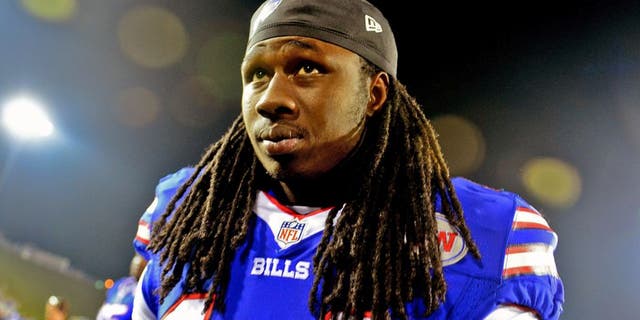 Buffalo Bills head coach Rex Ryan said that all three quarterbacks will play with the first-team offense against the Steelers Saturday, but that group won't include the team's top playmakers.
In his press conference on Thursday, Ryan said that Sammy Watkins and Robert Woods are not expected to play in Saturday's game.
"If I was a betting man, I would say Robert Woods probably doesn't play on Saturday," Ryan said via Joe Buscaglia of WKBW.
Ryan would also go on to say, "I don't think Sammy Watkins will be able to play Saturday."
Ryan didn't comment on Harvin's status, but given the fact that he has just been doing individual drills since returning to practice Tuesday, he's likely out as well.
It's nothing that the quarterbacks aren't used to, though. Watkins and Woods saw very limited time in the team's first preseason game, while none of the three played in Week 2 of the preseason.
(h/t Twitter)