Bills' toxic differential in 2015 was the best in team history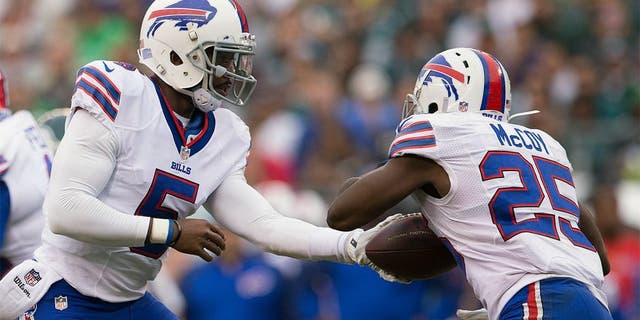 Toxic differential is one of the newest statistics in football, having been published for the first time in 2009. It's a measure of how well a team produces big plays and prevents allowing them to their opponents. It's not necessarily the mark of a good or great team, but it is a somewhat telling statistic.
For the Buffalo Bills, finishing the year with an 8-8 record was disappointing, but they posted their best toxic differential in team history. They were plus-35 in that category after being minus-five in 2014.
A big reason why they were so positive in that category is because of guys like Sammy Watkins, Tyrod Taylor and LeSean McCoy.
Watkins was a big play waiting to happen and averaged 17.5 yards per reception, which was tied for second in the NFL among receivers with at least 50 catches. McCoy had eight plays of 20-plus yards, himself. And Tyrod Taylor's six interceptions were the fewest in the league among qualified players.
"It's definitely something we focused on in preparation-finding ways we can create big plays," Taylor said via Chris Brown of BuffaloBills.com. "We progressed each and every week."
The defense wasn't great by any means, but they did force turnovers. They were eighth in the NFL in turnover differential, which also helped their toxic differential. If the Bills can continue to produce big plays and limit them in 2016, they'll be on the right track towards improving. They just need to rush the passer better than they did in 2015.