Bills release Bryce Brown to open spot for Dareus' return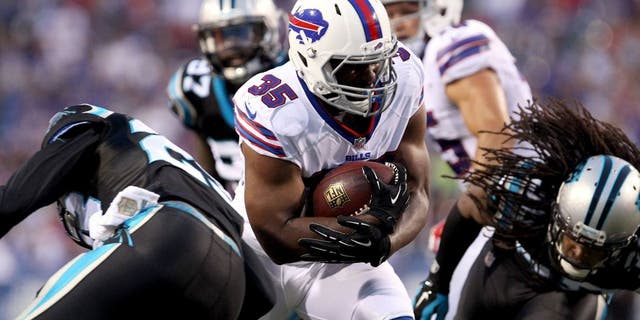 ORCHARD PARK, N.Y. (AP) -- The Buffalo Bills have released running back Bryce Brown to free a roster spot for defensive tackle Marcell Dareus' return from a one-game suspension.
The decision was announced Tuesday, when Dareus rejoined the team after missing a season-opening win over Indianapolis for violating the NFL's substance abuse policy. Brown was not active for the game Sunday, and had been used sparingly for most of the offseason.
Brown has had difficulty getting much playing time in Buffalo since the Bills acquired him in a trade with Philadelphia in May 2014. The fourth-year player had 36 carries for 126 yards and 176 yards receiving with no scores in seven games last season.
Brown became the odd-man out with Buffalo carrying four other running backs, including fullback Jerome Felton.