Bills RBs LeSean McCoy, Karlos Williams return to practice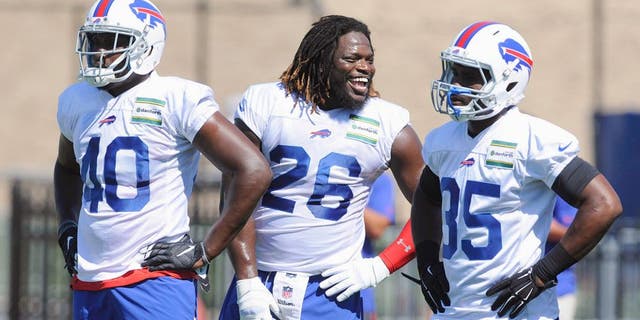 NEWYou can now listen to Fox News articles!
As the regular season approaches, the Buffalo Bills are slowly but surely getting healthier on offense. The running back position in particular has been hit hard by injuries in training camp, but it appears as though the team will have enough backs healthy in time for Week 1.
Both LeSean McCoy and Karlos Williams returned to practice on Friday, which is a good sign for both players' availability for the season opener. Although they only participated in individual drills, they were on the field doing football activities at the very least.
McCoy's status in particular has yet to be determined given the differing reports coming from Bills camp. One report says the Bills are concerned about his health, while Rex Ryan remains optimistic that he'll be healthy for Week 1.
With just over one week until the season kicks off for Buffalo, the Bills will need to get healthy in a hurry.
(h/t Buffalo News)