Bills' McCoy, Kouandjio return to team drills, Watkins 'nicked up'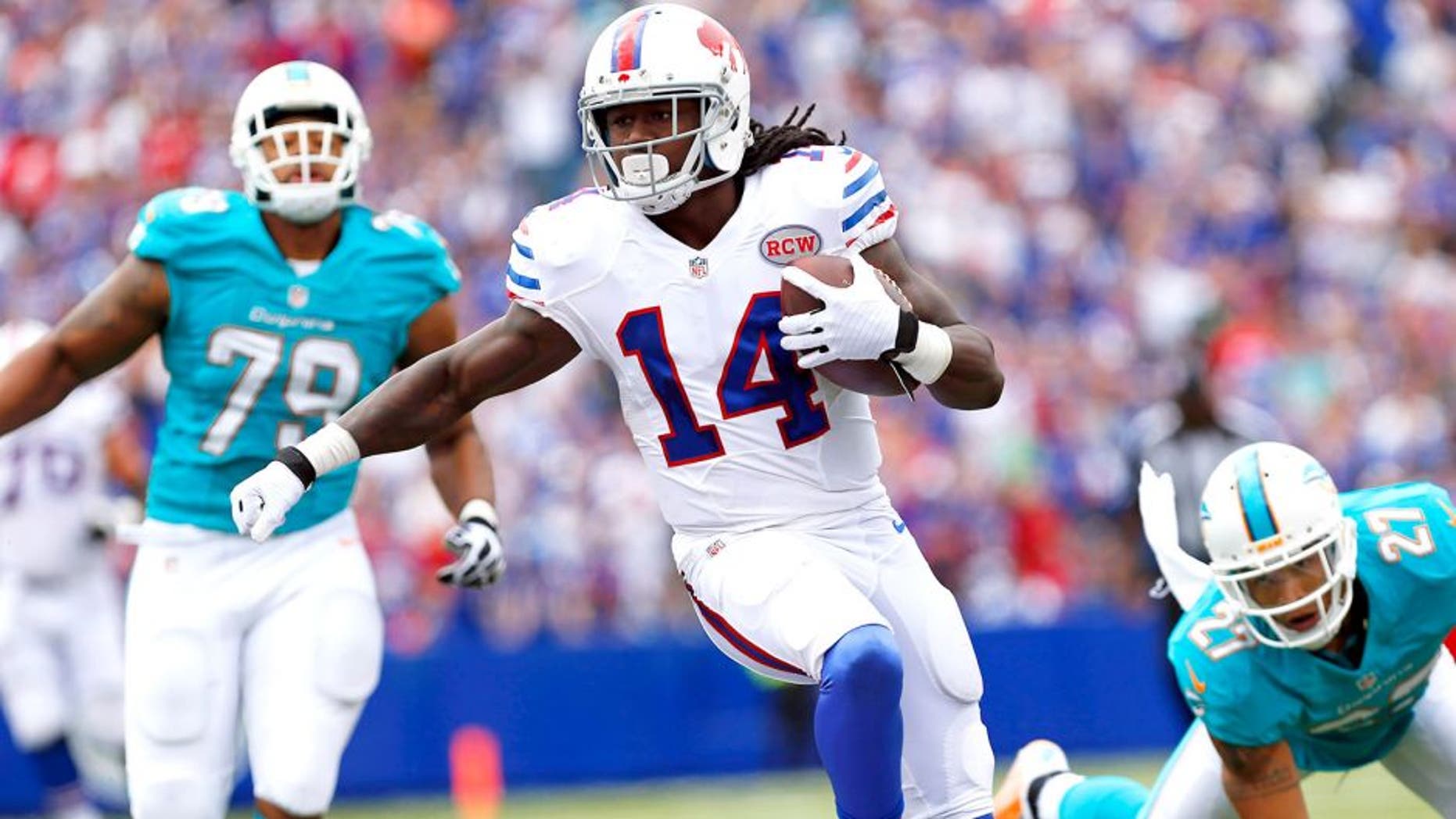 Two presumed starters for the Buffalo Bills' offense have been limited in practice this week, but both LeSean McCoy and Cyrus Kouandjio returned to team drills on Thursday.
McCoy was limited earlier in the week because of a toe injury, but his return on Thursday signifies that he's getting healthy again. As for Kouandjio, his reps were still limited in 11-on-11 drills, but he wanted to practice and get out there with the team, according to head coach Rex Ryan.
"He was a little limited," Ryan said to ESPN. "But he was out there quite a bit, so that's good to see. He's probably not 100 percent. But he felt good, he wanted to practice today."
While the returns of McCoy and Kouandjio were good for the offense, star wide receiver Sammy Watkins left practice after getting a little "nicked up." It doesn't appear to be serious, but it's something worth keeping an eye on.
"Sammy got a little nicked up," Ryan said. "We don't think it's that big of a deal. I really don't know what it is, guys, to be honest with you. But because of that -- that nobody really told me -- they don't really think it's too severe."
(h/t ESPN)