Bills list three QBs, WRs as starters on first depth chart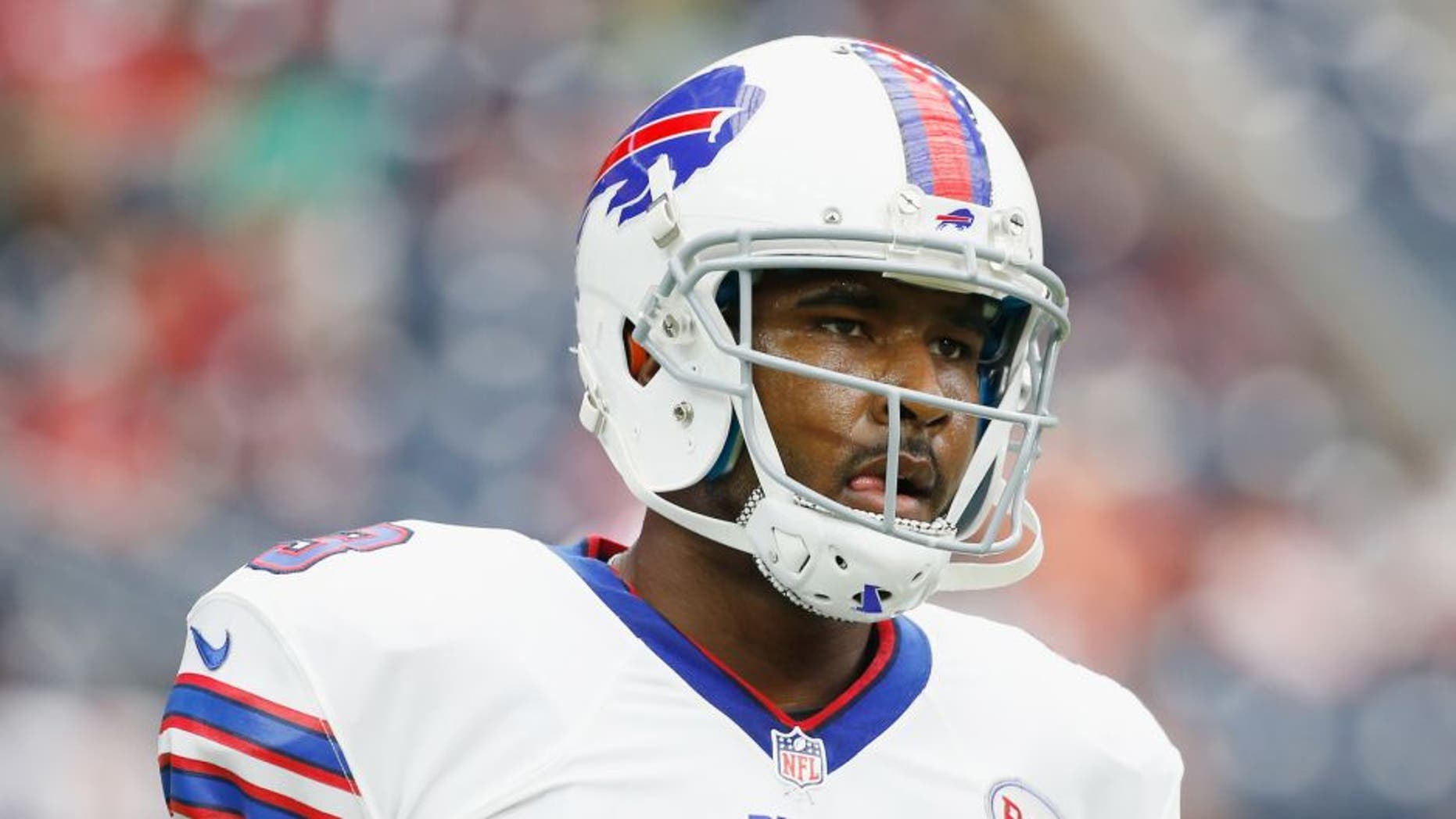 Just when everyone thought they had an idea of who the Buffalo Bills' starting quarterback would be, the team released its first depth chart of the season.
Not long after Rex Ryan said Matt Cassel will be the starter for the first preseason game on Friday, the Bills listed Cassel, Tyrod Taylor, and EJ Manuel all as starters on the depth chart. The only quarterback not listed as a starter is Matt Simms.
It's a strange move by the Bills, but it's also somewhat unsurprising, seeing as all three quarterbacks have worked with the first team in training camp. Ryan also said the Bills may not name a starting quarterback until Week 1 of the regular season.
It's obvious the Bills' coaching staff has no idea who will be their starter this season.
As for the wide receivers, the Bills decided to group three as starters, as well. Sammy Watkins is alone as one starter, but Percy Harvin, Robert Woods, and Marquise Goodwin are all listed as starters on the other side.
Harvin and Woods atop the depth chart isn't all that surprising, but Goodwin being grouped with them is. He hasn't exactly shown much on the field, but he does have game-breaking speed and can score from anywhere on the field.
It may take all of training camp to figure out these two positions, given the depth at both spots. For the full depth chart, head over to the official Buffalo Bills website.
(h/t Buffalo Bills)