Bills legend Jim Kelly says Tyrod Taylor has to improve in this aspect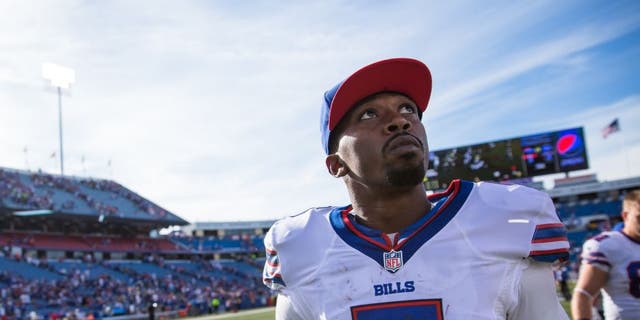 Tyrod Taylor was essentially a rookie quarterback for the Buffalo Bills this season despite having been in the NFL for four seasons prior to 2015. In that regard, he played extremely well, tossing 20 touchdowns and posting a 99.4 passer rating.
Just about any team would take that from a rookie quarterback, especially in just 14 games. Yet, despite his great season, there are still questions regarding his status as the team's franchise quarterback. His late-game performance wasn't ideal in 2015 and there were times in which he looked uncomfortable in the pocket.
Bills legend Jim Kelly is understandably impressed with the way Taylor's played in Buffalo, but he also believes he can improve in reading defenses.
Via Chris Brown of BuffaloBills.com:
Reading defenses is certainly something that can be taught, but it's also a natural ability -- as evidenced by the likes of Peyton Manning and Tom Brady. Taylor's lack of experience has an impact on that. The longer he plays, the more familiar he'll become with complex formations and different looks from opponents.
It shouldn't prevent the Bills from riding Taylor once again in 2016, but in order to be a true franchise quarterback, you have to possess all of the necessary qualities. Will he take the next step in 2016? Only time will tell.