Bills K Carpenter slams helmet, hits himself in face after missed PAT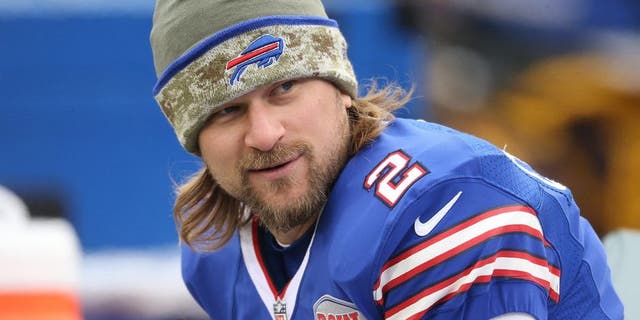 Entering Sunday, Dan Carpenter had made 83.3 percent of his field goal attempts -- not a bad rate at all. However, his extra point attempts have been a different story. The longer distance has given him fits all season, and his missed his sixth PAT of the season in Sunday's finale.
After missing the extra point try in the second quarter which would have given the Bills a 14-0 lead over the New York Jets, Carpenter took out his frustration on an inanimate object: his helmet. He slammed it to the ground, but he didn't account for the rebound, as it bounced up and hit him in the face.
Carpenter's season was summed up perfectly in that short sequence. Only Jason Myers of the Jacksonville Jaguars has missed more extra points (7) than Carpenter. It's highly unlikely at this point that he'll be the Bills' kicker in 2016.