Bills GM Doug Whaley will 'absolutely' consider drafting a QB early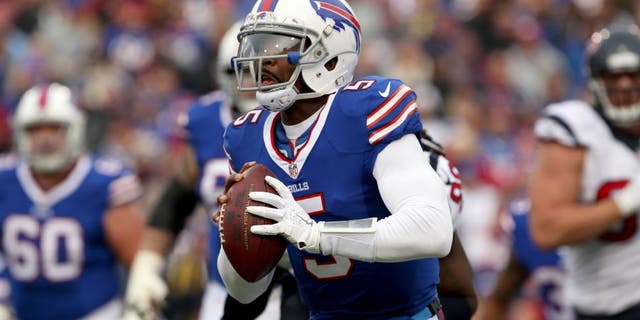 Entering training camp in 2015, the Buffalo Bills had no idea who their quarterback would be -- or at least that's the way they made it seem. Rex Ryan ultimately named Tyrod Taylor the starter, and they never looked back.
All he did this season was post a 99.4 passer rating, help the Bills lead the league in rushing and earn his first Pro Bowl bid. With all that said, Buffalo has its starting quarterback for 2016 in Taylor, but beyond that is a question mark.
He'll be a free agent after next year, and if he turns in another outstanding season, he could command a big contract on the open market. If the Bills don't extend him before his deal expires, they'll be left with no starting quarterback for 2017.
With that said, the Bills are open to drafting a quarterback early in the upcoming draft. EJ Manuel hasn't worked out and Taylor is still somewhat of a question mark as a "franchise quarterback," and their expiring deals are an issue.
Via Tyler Dunne of the Buffalo News:
Some of the top quarterback prospects in the 2016 draft include Cal's Jared Goff, Paxton Lynch of Memphis and North Dakota State's Carson Wentz -- a fast-rising signal caller in the running to be the first quarterback taken. Wentz will certainly receive plenty of attention this week at the Senior Bowl, where Whaley is scouting players.
That's not to say the Bills will take one of those top guys, or that they'll even have a shot at taking them. But they sound open to the possibility of taking a guy that can start in 2017 in the event that Taylor doesn't return. That could work in the Bills' favor, given the time it'll take for one of the rookie quarterbacks to develop.
In the meantime, the Bills will continue to roll with Pro Bowl-quarterback Tyrod Taylor -- just like everyone expected back in July.