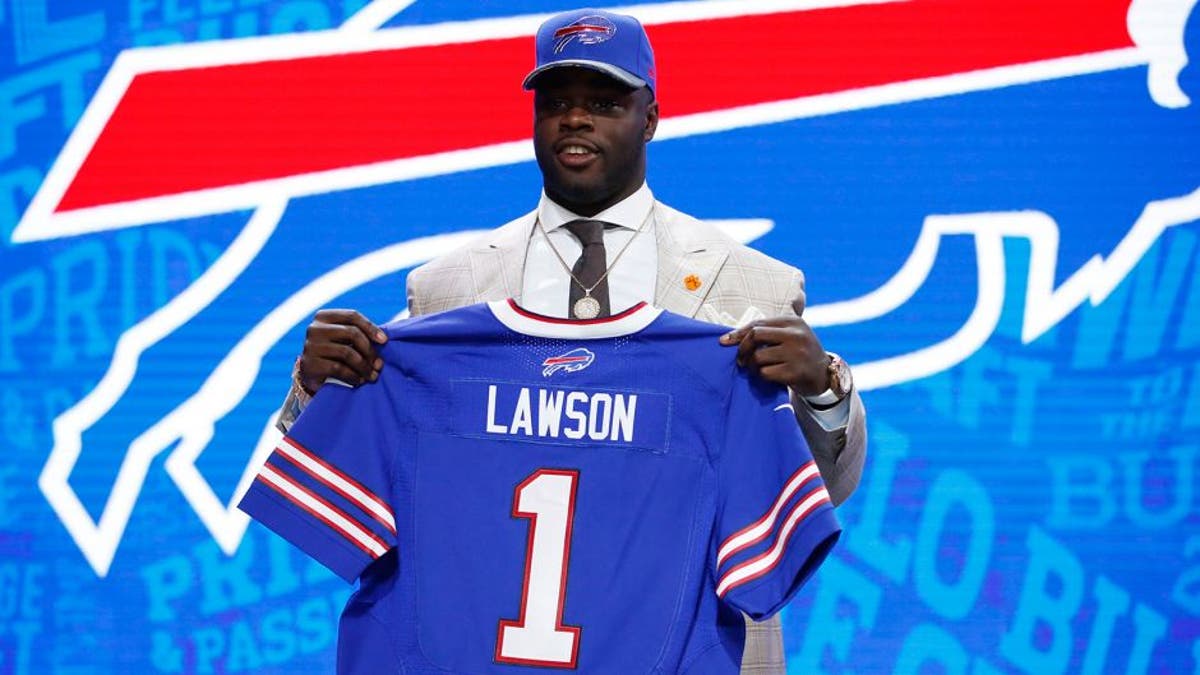 Buffalo Bills' first-round draft pick Shaq Lawson will undergo surgery for a pre-existing shoulder injury, the team announced Monday.
Lawson, a defensive end selected 19th overall out of Clemson, is scheduled to go under the knife on Tuesday to repair a torn labrum.
The Bills released the following statement Monday afternoon:
"The Buffalo Bills are taking measures to prevent the possibility of Shaq Lawson aggravating a pre-existing shoulder condition during the season. While he could continue to play, the Bills medical staff has determined that surgery is the best course of action for the overall health of his shoulder moving forward. He had an occurrence of the condition last week, but that would not preclude him from participating in the offseason program. Shaq is scheduled for surgery tomorrow on his shoulder with a rehabilitation program to follow. A timetable for his return is still being established."
Bills general manager Doug Whaley initially downplayed the severity of the injury, saying team doctors evaluated Lawson's shoulder and determined he would be fine to play in his rookie season. Whaley has since changed his tune, and credited Lawson for being proactive about the surgery in a team-released statement:
"I want to take this opportunity to commend Shaq Lawson and his representatives for putting the team first by having this surgery on his shoulder done now," Whaley said. "By doing so, he's forsaking personal goals to be 100 percent healthy when we will need him most during the regular season. Fans constantly hear us say that we want players with tremendous character who keep team goals ahead of personal ones and Shaq is a great example of this."
While the Bills did not give an initial timetable for Lawson's recovery, ESPN's Adam Schefter reports that Lawson is expected to miss four-to-six months.
Lawson has said in the past that he suffered the injury during his freshman season in 2013 and has played through it ever since.
As a junior at Clemson, Lawson started all 13 games and registered 12.5 sacks and led the nation with 24.5 tackles for a loss.