Bills DT Marcell Dareus: Beating Tom Brady-less Patriots won't feel like a win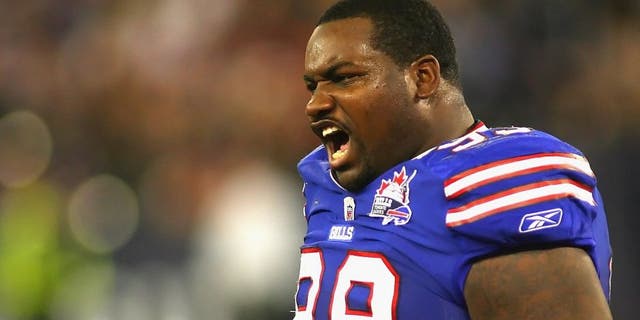 NEWYou can now listen to Fox News articles!
The Buffalo Bills have beat the New England Patriots exactly twice since the start of the 2004 season. The Patriots are 22-2 against the Bills since then with Tom Brady being a huge reason why they've dominated Buffalo all these years.
Fortunately for the Bills, Brady won't be on the field when the two teams square off in Week 4. That's because the 11-time Pro Bowler will most likely have to serve his four-game suspension after Wednesday's ruling by the Second Circuit Court of Appeals. While it may seem like a plus for the Bills, one defender isn't happy about Brady's looming absence.
"I can't wait to play [the Patriots]," defensive tackle Marcell Dareus said on NFL Network's Total Access. "I hate that Brady's not going to be there. If we win, all right, we win. But I don't feel like I really won until I beat the guy.
"I love playing against Brady. I get up for him. I play against him every year, and he knows I'm coming. So for him not to be up there tears me up a little bit. But the second time I see him, I'm going to be excited to play against him."
While it's understandable that beating a Brady-less Patriots team isn't exactly like beating one when he's on the field, a win is a win. And when you're in a division that the Patriots win just about each year like clockwork, you have to take a gift when given one. Because that's what the Bills got with his suspension.
Coming away with a win against the Patriots, even if they're led by Jimmy Garoppolo, would be a huge boost for Buffalo due to the fact that it would likely be a loss with Brady under center. This season is a particularly important one for the Bills, namely coach Rex Ryan. If they fail to make the playoffs yet again, it could be a quick end to the Ryan era in Buffalo.