Bills DE Mario Williams fails in bid to mediate with former fiance over ring dispute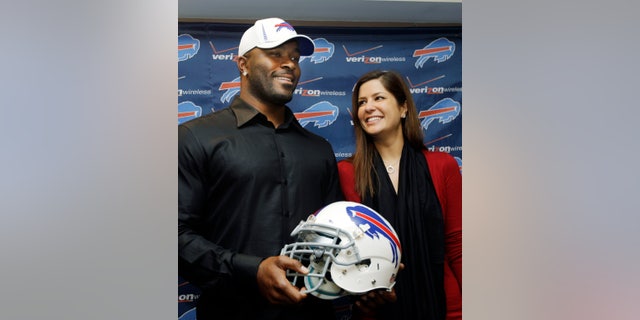 BUFFALO, N.Y. – An initial attempt to settle a lawsuit between Buffalo Bills defensive end Mario Williams and his former fiancee over the possession of a $785,000 diamond engagement ring has failed.
Erin Marzouki's attorney, Tony Buzbee, said in an email that a court-encouraged effort to mediate the dispute was unsuccessful Friday in Houston.
Buzbee also released a series of text messages he says were between his client and Williams, which indicate how despondent the player was over their breakup in November.
The exchange, which Buzbee says he copied off his client's phone, include Williams writing: "No money in the world should leave me with suicidal thoughts."
Messages left with Williams and his attorney weren't returned.
Williams sued Marzouki, demanding she return the ring because she broke off the engagement.
Marzouki counter-sued, accusing Williams of the break up.