Bills being cautious with Watkins, keeping 'Ferrari in the garage'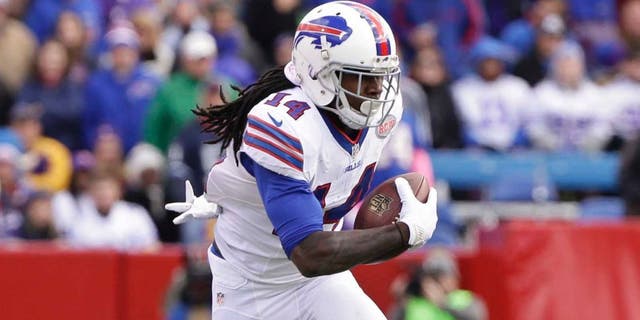 The Buffalo Bills have been forced to play it relatively safe with their star players, given the team's recent rash of injuries. Wide receiver Sammy Watkins has been limited for most of training camp as he recovers from hip and glute injuries, mainly because the Bills can't afford to lose another wideout.
Robert Woods and Percy Harvin have also been on and off the field throughout training camp, which has led the Bills to be particularly cautious with Watkins. To LeSean McCoy, the Bills are just "keeping the Ferrari in the garage."
McCoy, who has also been nicked up this offseason, joked that Watkins has the "Allen Iverson injury" to reporters, via Mike Rodak of ESPN. That's not a knock on Watkins -- it's a testament to how great he is and how important he is to the Bills' offense.
His status for the next preseason game is still unclear, although it wouldn't be surprising to see the Bills hold him out of game action until the regular season begins. Until then, he'll continue to make ridiculous one-handed catches.
(h/t ESPN)