Bills are looking for people to shovel snow, but they won't pay much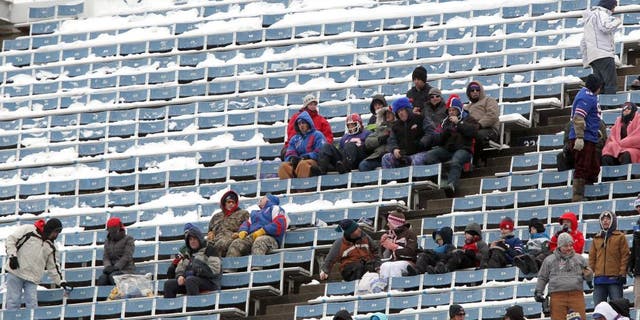 It's going to be cold in Buffalo this weekend. Very cold.
Weather.com is calling for temperatures in the low 30s with snow on Saturday and Sunday. That's to be expected for this time of year, but the Buffalo Bills have a probem as they're hosting the New York Jets on Sunday in their regular-season finale.
And since snow tends to accumulate, the Bills need a plan. It appears they have one.
Really? Only $10 per hour? Sure, it's higher than the federal minimum wage, but shoveling snow is backbreaking labor. Nonetheless, with the holiday season behind us, some people out there could be looking to make a buck.
So, if you're up for it, you should get in touch with the Bills. And make a difference. For $10 per hour.