Bill Parcells texts Jets' Todd Bowles to help keep him focused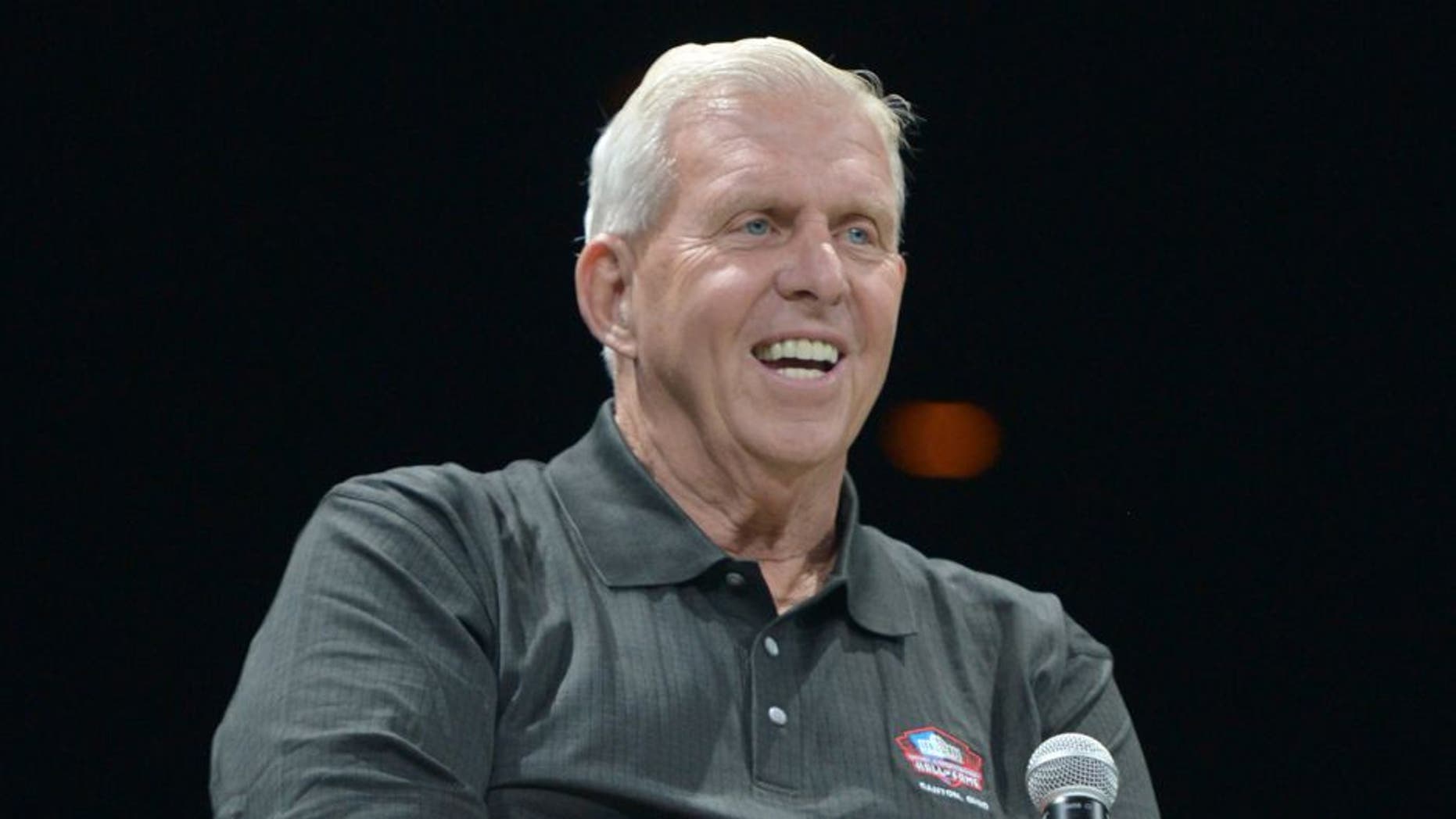 One of New York Jets head coach Todd Bowles' most recognized mentors is Bill Parcells. Bowles coached under Parcells with the Jets, Dallas Cowboys and Miami Dolphins, so the two have a strong relationship.
So much so that Bowles receives texts from Parcells every week. After the Jets' win over the New York Giants, Parcells texted Bowles to help keep him focused at the task at hand.
"Everybody is talking playoffs. Just coach the team and worry about the next game," read the text message, via Rich Cimini of ESPN.
"I got that text right after the game," Bowles said. "I understand what he's saying. To a point, you buy it, but you have to be consistent with your team. You have to do the same things you've been doing. You don't look at it as a trap game. You look at it as the next game."
The Jets have the Tennessee Titans up next, and while their 3-9 record doesn't make them a huge threat, New York can't afford to overlook anyone at this point.
"We're not a good enough team to overlook anybody," Ryan Fitzpatrick said. "We've got to treat everyone like it's the playoffs, we're in the playoffs right now trying to win each week. I don't think you'll see, hear or feel that out of our team at all."
Parcells isn't the only one who texts Bowles, either. Bruce Arians also picks up the phone and stays in contact with him.
"He's not the only one, but it means a lot," Bowles said of Parcells. "Coach [Bruce] Arians reaches out as well. He does a good job talking to me, just keeping me grounded."