Bill O'Brien picks Texans' starting quarterback on 'Hard Knocks'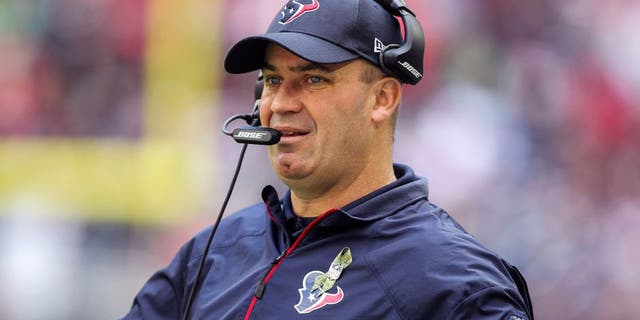 Houston Texans head coach Bill O'Brien spent all of the offseason program and training camp debating whether to make Brian Hoyer or Ryan Mallett his starting quarterback. Monday, he made his choice, going with Hoyer.
Thanks to Houston's participation in this season's installment of "Hard Knocks," we got to see how it all went down, with O'Brien breaking the news to his quarterbacks in a team meeting room.
O'Brien explains his reasoning for choosing Hoyer, citing consistency, while also encouraging Mallett to be ready in case the team calls upon him later in the season.
Decisions like this one that help shape the course of team's season happen in camps all around the NFL, but rarely, if ever, do fans get to see them take place. It's one of the reasons why "Hard Knocks" is compelling television for football fans.
(h/t NFL)