Bill Belichick joked about moving WR Danny Amendola to tackle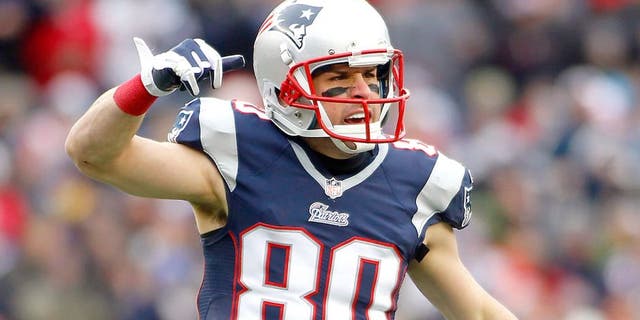 Danny Amendola is still playing wide receiver, as if there was ever a doubt. Stew Milne USA TODAY Sports
Danny Amendola figures to play a bigger role in the Patriots' offense with Julian Edelman out for a while. That was immediately evident on Sunday when Amendola filled in for Edelman, catching 10 passes for 79 yards.
On Wednesday, Bill Belichick discussed Amendola's place in the offense now, confirming that he won't be moving him to tackle.
"I mean he's going to basically play the same position and do the same things that he's done," Belichick said during his press conference. "I mean, we're not moving him to tackle ... no, I mean he's going to do what he does."
The fact that Belichick has to say he's not moving a wide receiver to tackle is telling of two things: That the Patriots are thin at tackle, and that Belichick never rules anything out.
Belichick would get more serious when discussing Amendola, saying that he's a hard-working guy.
"Danny's a really consistent guy," Belichick said. "I think anybody in the program would speak to that. His work ethic, his toughness, his intelligence, he's ready to go every day. There is no days off for him. Every play for that matter. He works hard on every play. I'd say it's pretty much as advertised. It's no different than what Josh [McDaniels, Patriots offensive coordinator] said from what it was in St. Louis. I would say the first spring that he was here he stood out daily in the OTA work. Whatever it was, whether it was short routes, deep routes, catching the ball, quickness, returns. He's really looked good since the day he got here."