Bill Belichick has 'a lot of respect' for 'very talented' Dolphins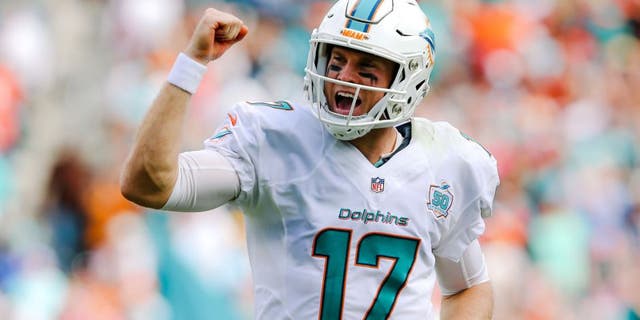 Bill Belichick knows what the Dolphins are capable of ahead of Thursday night's game. Steve Mitchell USA TODAY Sports
Dan Campbell and the Miami Dolphins will get their first true test against the New England Patriots on Thursday night after winning two straight. After the Dolphins started 1-3, this matchup didn't look like it would be much of a challenge for the Patriots.
Campbell has quickly turned the team around and it looks like they have a chance to give the Patriots a run for their money in Foxboro. Of course, both of these teams are familiar with each other, so Bill Belichick knows what to expect from the fish in Miami.
"The Dolphins have played great the last two weeks in all areas of the game," Belichick said on Monday's conference call, via James Walker of ESPN. "A lot of credit goes to Coach Campbell, but a lot of credit goes to the entire Dolphins team and organization. They have a lot of great players. They obviously are well coached."
It's hard not to be impressed with what Campbell's done in such a short period of time, and Belichick is mindful of the team's sudden turnaround. In addition to the Dolphins' resurgence, the Patriots haven't always had cakewalks against Miami.
"I have a lot of respect for the Dolphins," Belichick said. "We have trouble with them pretty much every time we play them. So we know how good they are."
That's not to say the Dolphins will knock off the Patriots, but it's certainly going to be much closer than it looked like it'd be a month ago. The Dolphins have ran the ball with a great deal of success under Campbell, while the defense finally looks like the disruptive group they were expected to be. The talent is there, it's just a matter of taking advantage of it.
"I think Miami is a very talented team," Belichick said. "They play hard. They're tough. They do a lot of things well. That's why they are winning and winning big. They deserve it because they're good. No other reason."
MORE NEWS: Want stories delivered to you? Sign up for our NFL newsletters.