Big wave pro surfer breaks neck surfing along California coast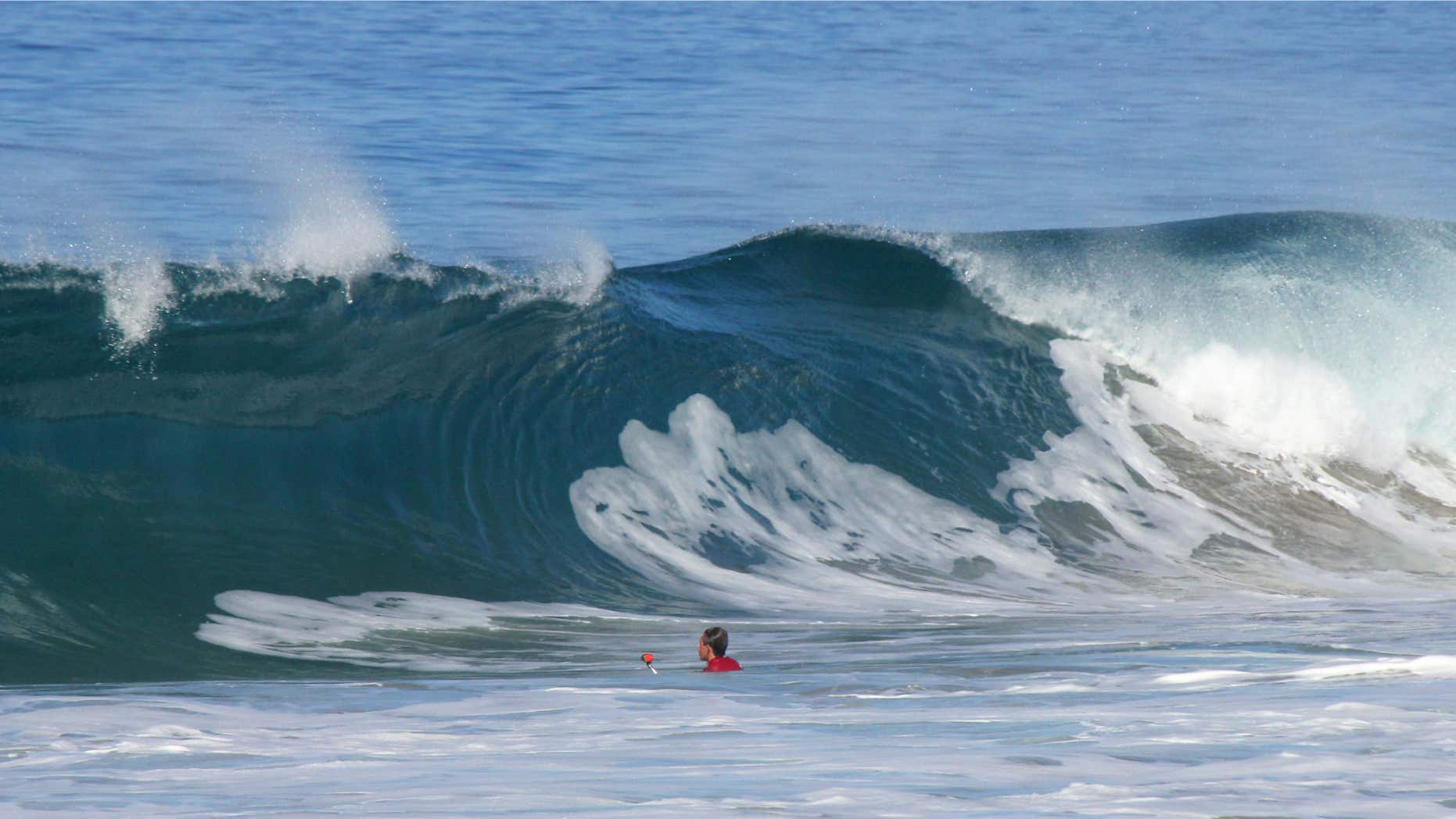 A professional surfer who holds the Guinness World Record for largest wave ever paddled into broke his neck in four places during a surfing accident off California Monday.
Shawn Dollar also incurred head trauma and a concussion when he hit a rock in Big Sur, the San Jose Mercury News reported. Dollar is in stable condition and said in a news release he expects to make a full recovery.
"I'm so thankful I'm alive and present today," Dollar said in the release. "Being surrounded by my loved ones through this time has been paramount for me. I'm so grateful for those who were there in my scariest and darkest hour and who acted on my behalf to get me to safety and reach the hospital in time. I'm thankful to learn that even with these severe injuries I will make a full recovery. They will be met with challenges, but with my family's support and community encouragement I will be back in no time."
Waves along the coast Monday ranged from 4 to 6 feet, according to wave forecasting company Surfline.com. A south swell with unfavorable conditions put Dollar into a tough situation, the Mercury-News, citing a release from Cartel Management, reported. The management company hosts the Mavericks surf contests, which Dollar is an ambassador.
Dollar first appeared on the big wave surfing scene during the 2010 Mavericks Surf Contest along the San Francisco coast. He wasn't invited to compete, but surfed a 55-foot wave during a session before the final, which landed him into the Guinness Book of World Records.
He would top his own mark in 2012, setting the current world paddle record when he surfed a 61-foot wave off of Baja California.
Click for more from the San Jose Mercury-News.
The Associated Press contributed to this report.