Big Ten newcomers Maryland, Rutgers get breathers before final month of rookie seasons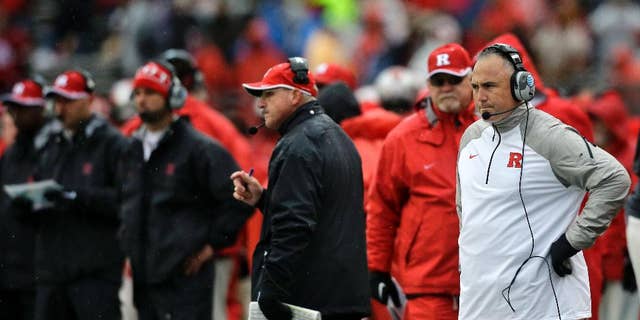 MADISON, Wis. – Maryland is moving on after getting reprimanded by the Big Ten following a statement win. Rutgers is getting a breather after running a three-game gauntlet.
With both schools off this weekend, the Big Ten's two new Eastern linchpins will take advantage of the time to recruit, regroup and prepare for the final month of their debut in the league.
Maryland (6-3, 3-2) is having more success. The Terrapins will spend the bye week relishing a 20-19 victory at Penn State, although the outcome was overshadowed by the league's one-game suspension of receiver Stefon Diggs for poor sportsmanship.
Rutgers (5-4, 1-4) could use the break after three straight blowout losses.