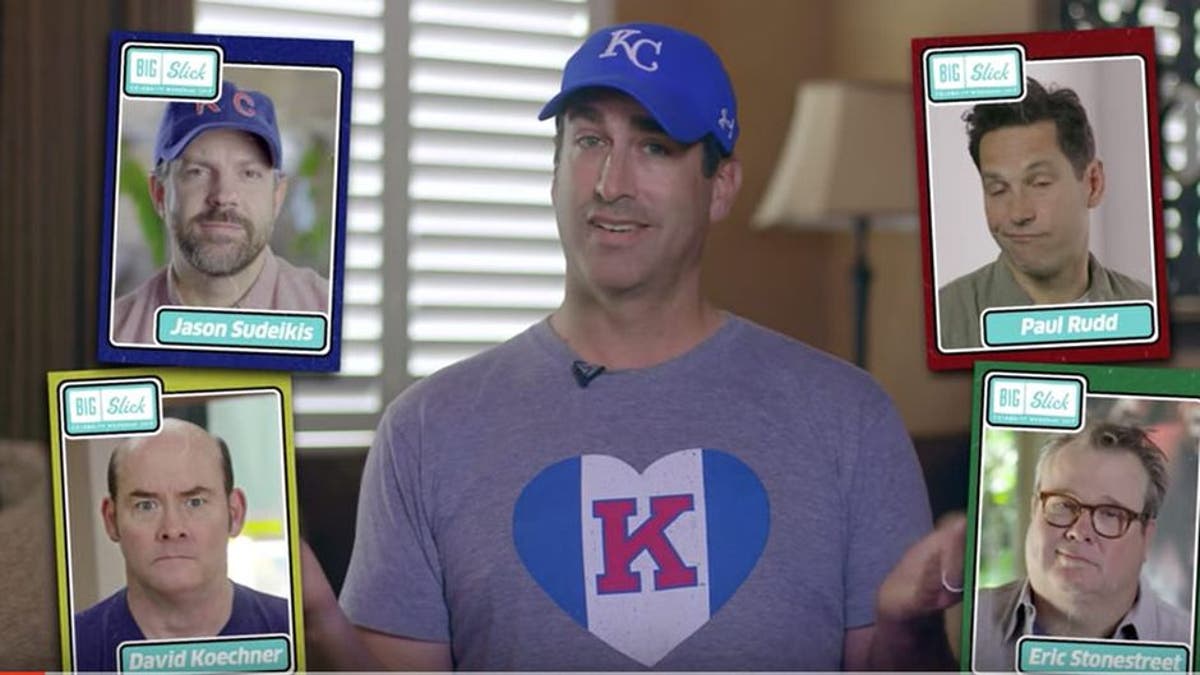 A quintetof local celebrities want to play softball with you. And they'll be sorely hurt if you don't pick them for your team.
The annual Big Slick Celebrity Weekend -- hosted by Kansas City-areanatives Rob Riggle, Paul Rudd, Jason Sudeikis, Eric Stonestreet and David Koechner -- returns to KC on June 23-24. The Friday night activities include the traditional celebrity softball game before the Royals-Blue Jays game at The K.
And this yearone regular Joe will be on the field when the comedians and their celebrity buddies start their shenanigans.
The odds ofYOU being that person are long, of course, because he or shewill be selected from among a whole bunch of entries, as determined by the amount of money donated to the Big Slick cause -- Children's Mercy Kansas City -- on Omaze.com.
But if it turns out you're that guy or gal, the stars will be clamoring for your attention, as this hilarious video attests: