Big Picture: Top 8 coaches to succeed Frank Beamer at Virginia Tech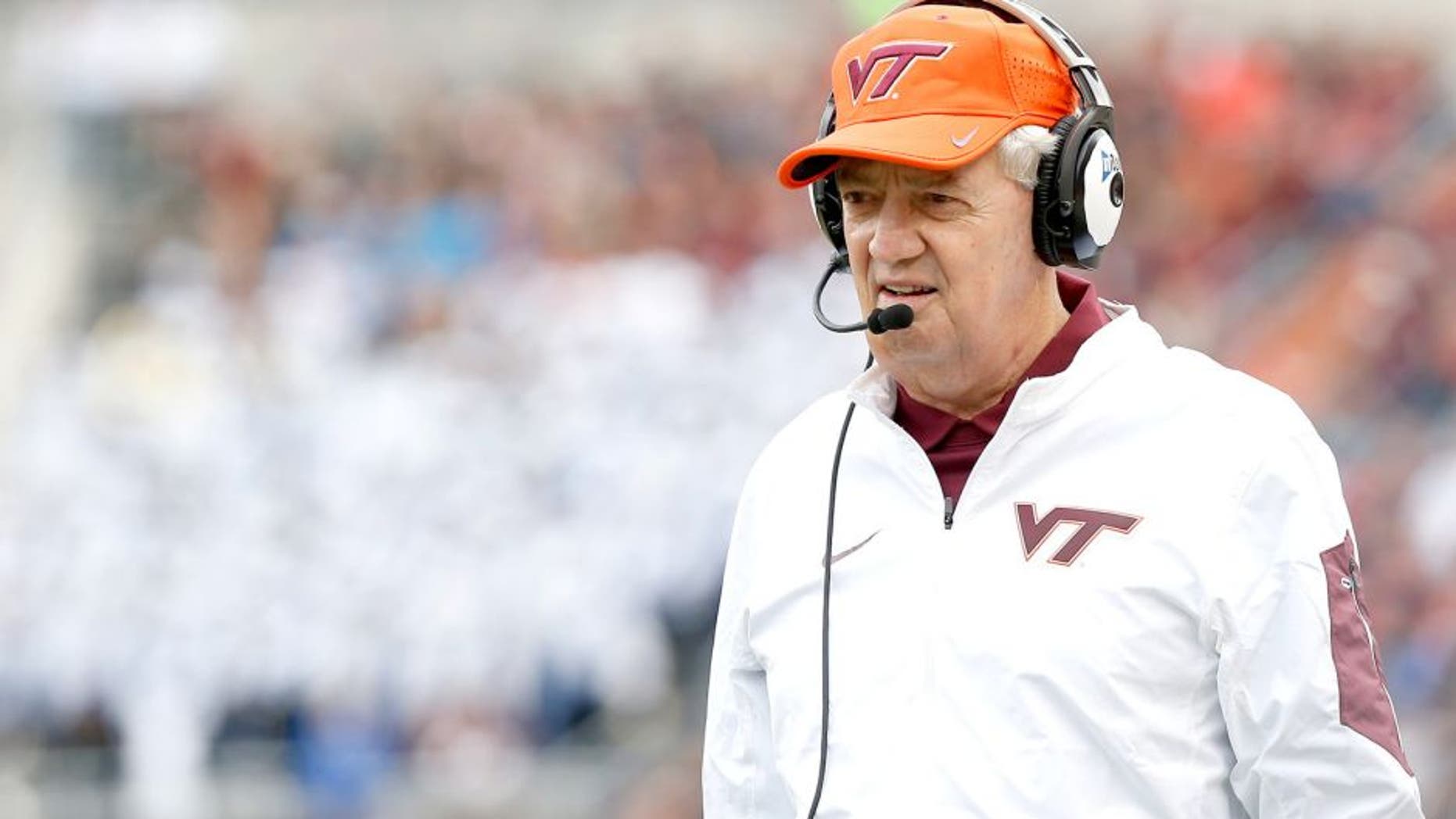 Frank Beamer did a terrific job building a football power at his alma mater Virginia Tech. On Sunday, in a move that had been expected for weeks, the 69-year-old Beamer announced that this would be his last season as the Hokies head coach.
Beamer leaves behind quite a legacy. He turned special teams play and kick-blocking into an art. In fact the first story I ever did for ESPN The Magazine back in the late 90s involved traveling to Blacksburg to spend a few days with Beamer and his staff while several coaches from around the country came in to try and learn some of the Hokies' special teams secrets.
Beamer's staff was a big family and they were welcoming and gracious, and it was cool to see just how much bigger the Hokies program would get over the next few years. Tech is trying now to sustain what is college football's longest active bowl streak, which sits at 22 games.
The Va. Tech job offers good facilities, a terrific home field environment and a strong regional recruiting base. It is definitely one of the top-four jobs in the ACC, along with Florida State, Clemson and Miami. Va. Tech AD Whit Babcock also is one of the more highly regarded athletic directors within the sport and considered a terrific guy to work for.
Sources tell FOX Sports that Babcock will likely hire Beamer's successor from out of house. Who might Babcock look to as the next Hokies coach? Here are some expected options.
Justin Fuente: The Hokies may be in a battle with South Carolina and perhaps even Miami -- and who knows whatever else may spring open this year -- for the 39-year-old Memphis head coach. The Tigers were a complete mess before he took over and now they're rolling. They have a good win over Ole Miss and are undefeated this season. He was 4-8 in his first year and he's 18-3 in his last 21 games. Fuente, like several other guys on this list, would bring a potent offense to a place that has long struggled with scoring. That's big. This year, Memphis ranks No. 6 in total offense and No. 3 in scoring at 48 points per game.
Rich Rodriguez: The Arizona head coach goes way back with Babcock from their time at West Virginia. The 52-year-old Rodriguez has won two Big East Coach of the Year honors and won the Pac-12's Coach of the Year last season. His dynamic personality also would seem able to handle replacing a local legend in Blacksburg. Rodriguez would be in line to make around $4 million a year if he remains at Arizona long-term. He also should have a better team in 2016 in Tucson than he does this fall as the team battles lot of big injuries. Problem is, at U of A, you're going to be battling ASU to be at best the third-best football job in the Pac-12 South. Rodriguez figures to be a strong candidate here as well as at South Carolina, although his team is struggling now at 5-4 and will have to hustle to get bowl eligible.
Larry Fedora: Quietly, the Tar Heels are 7-1 and have won seven in row. Fedora is very well-regarded as an offensive mind and UNC is averaging 37 points a game. The 53-year-old is 63-37 in eight seasons as a head coach. I'm not sure if Fedora would leave Chapel Hill for Blacksburg. One is still seen as a basketball school. The other is much more of a football brand.
Tom Herman: If Babcock is in fact looking to make a splashy hire, this would probably do it. The hottest name in college football coaching now, Herman has led UH to an 8-0 start after helping Ohio State win a national title despite being forced to play its third-string QB. The California native is going to have some very good options, whether that means Tech, South Carolina or -- if UH keeps on winning -- maybe even USC. He's also at a program on the upswing led by a talented junior QB, Greg Ward. Recruiting's going very well. But Herman hasn't been thrilled that, despite the Top 25 ranking, the fan base still hasn't really been turning out. His team is No. 5 in the nation in scoring. Plus, being an Urban Meyer protégé is a good thing in coaching circles.
Matt Rhule: A Pennsylvania native, his Temple Owls just suffered their first loss of the season in a tight game against then-No. 9 Notre Dame, and in the process Rhule's program impressed a lot of folks with their grit and toughness. The 40-year-old Rhule was just 2-10 in 2013, but has definitely got the Owls on the upswing and he figures to be a strong candidate at many of the Big Ten openings this winter as well.
Chad Morris: The former Clemson OC is trying to get some traction in his first year, rebuilding the SMU program, but he'd also bring a lot of offensive cache. The Mustangs are just 1-7 but they've been a lot more competitive this season than last year's debacle. They've gone from No. 128 in scoring to No. 68 this season. Morris also has a fairly big buyout that would have to be finessed if that was the direction the Hokies wanted to go.
Butch Jones: It would be crazy to think Jones could be on the Hokies sideline when Tech meets Tennessee at Bristol Motor Speedway in September. My hunch here is that Jones has invested too much in the UT program to really consider making this move. He and his staff have done a lot of heavy lifting and have stocked the Vols program with a ton of good young talent. The wildcard here, though, is Babcock was his old boss at Cincinnati and their relationship was very good.
Bud Foster: For years he's been one of the best defensive coordinators in football. While there will be some consideration for him getting promoted up to the head coach spot, I've heard it's a very, very long shot as Tech brass would like to move in a different direction. Keeping the 56-year-old Foster on would be great if that worked for him and the new head coach but that may be a tricky fit.
***Editor's note: Please check back later Sunday night for Feldman's full Big Picture column.***
Bruce Feldman is a senior college football reporter and columnist for FOXSports.com and FS1. He is also a New York Times best-selling author. His new book, "The QB: The Making of Modern Quarterbacks," came out in October 2014. Follow him on Twitter @BruceFeldmanCFB and Facebook.