Big Nationwide race on tap tonight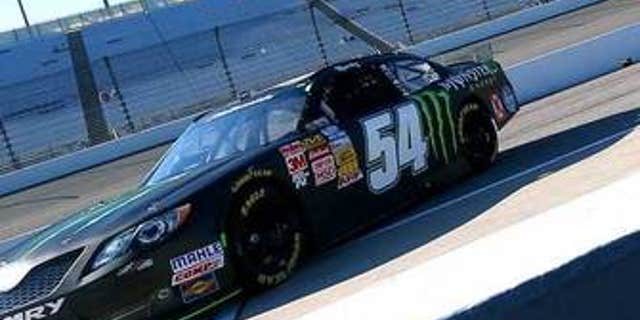 Friday night's Nationwide Series event will mark the 1,000th race in the storied history of NASCAR's No. 2 division. From Dale Earnhardt Sr. winning the first event at Daytona on Feb. 13, 1982, to Kevin Harvick's win last weekend in Atlanta, NASCAR's 'second series' has produced some fantastic races over the last three-plus decades.
The series that used to compete at rural short tracks such Hickory, South Boston, Caraway and Greenville-Pickens has morphed into the second-most popular form of motorsports in the United States.
Some of NASCAR's all-time greatest drivers have won races in the Nationwide Series, which has featured many exciting moments and helped advance both safety and the sport as a whole, along the way.
The Nationwide Series, as it has been known since 2008, was developed out of the NASCAR Late Model Sportsman Division in 1982. After Earnhardt Sr. won that inaugural race at Daytona, most of the season was run primarily on the short tracks throughout the Southeast.
Over the years, the series evolved from the sportsman class to a training ground for young talent, and ultimately to a place where the stars of the Sprint Cup Series often race and win.
Drivers such as Jack Ingram, Sam Ard, Tommy Ellis and Larry Pearson laid the groundwork of the series. Chuck Bown, Tommy Houston and Steve Grissom brought it into a new era. Dale Earnhardt Jr., Martin Truex Jr. and Kevin Harvick prepared for their successful Sprint Cup Series careers by becoming champions in the Nationwide Series.
Kyle Busch, well, he's made the series his own personal whipping ground.
While some observers complain that today's Nationwide Series is overrun with Sprint Cup Series regulars, this is nothing new. In the inaugural season, Cup regulars Darrell Waltrip, Harry Gant and Morgan Shepherd all won races. Earnhardt Sr., Mark Martin and Terry Labonte were double-dipping in the mid-1990s.
"When I was a kid going to watch these guys race, I didn't really care if a Cup guy came down," Elliott Sadler said. "As a fan, I didn't really care if some of those guys showed up to race or not because I was there to watch Jack Ingram and Sam Ard and Chuck Bown and Tommy Houston -- they had enough good racing and good personalities and people to follow themselves, and I think that's what the Nationwide Series has tried to do the last couple years by changing the points and things like that, is create identity for us as drivers in the Nationwide Series."
So far this season, though, each of the 24 Nationwide Series races has been won by either a Sprint Cup Series regular, or a driver with at least one points or non-points victory in a Sprint Cup Series car.
However, this year's Nationwide championship battle among Sam Hornish Jr., Austin Dillon, Sadler and Regan Smith is giving the series plenty of action and drama headed into the final nine weeks of the season.
How fitting is it that this milestone for the series comes at the short track of Richmond International Raceway. Known for its beating-and-banging action on the track, and exciting post-race activity on pit road, Richmond will play the perfect host.
Many of the Nationwide Series' most memorable races have come on the Virginia short track, and tonight's milestone event should be no different.