Big guns ready to roll at Charlotte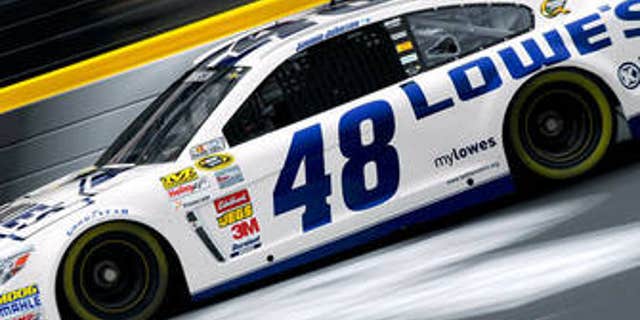 Tonight's race at Charlotte Motor Speedway will be under the lights, obviously. However, all the Cup practices both Thursday and Friday were during the day. That naturally throws a wrench into how these crew chiefs plan for setting up the car for tonight's race.
They are going to have to rely heavily on notes and computer simulation. I think that is something that some teams do really well while, surprisingly, other teams struggle at. It's utilizing what data you have from the past, plus combining it with what Goodyear brings to the table and what Mother Nature offers up.
You really have to be disciplined during those daylight practices and not chase your tail for speed in the car, because of the much cooler temperatures and grip the car will have tonight. You have to understand where your limits are. If you don't, then all you are doing is setting you and your team up for headaches and heartaches in the end.
Right now, the engineers are king. What each race team's engineers can provide to the various crew chiefs is what will separate these teams out Saturday night. If the crew chief can get the setup of the car even close, then it becomes the adaptability level of your driver. In the past, Jimmie Johnson and crew chief Chad Knaus have been the absolute masters of keeping up with the changes that happen on the racetrack here at Charlotte.
Then Charlotte Motor Speedway repaved the track. That threw the No. 48 group somewhat of a curveball, and they have lost the handle of late. They have been nowhere near as dominate at Charlotte, and there has been no clear-cut advantage to the Hendrick group as there has been in the past.
So, one of the storylines I am going to follow tonight is whether the knowledge that Matt Kenseth brought with him from Roush Fenway Racing to Joe Gibbs Racing at the end of last year trumps the impressive record that Hendrick Motorsports has enjoyed over the years at Charlotte Motor Speedway.
A second storyline will be these engines. Everyone is pushing them to the limit right now. Tonight's cooler temperatures and better grip equates to longer sustained RPMs in these engines. If these guys lean on them too hard, then disaster is lurking. I promise you the engine guys haven't had a good night's sleep this week.
Oh by the way, the guy who won here in May is coming back to Charlotte Motor Speedway with a pretty hot hand. Naturally, I am talking about Kevin Harvick. He got the win last weekend in Kansas. He moved up to third in the points. He's won here at Charlotte both in the last two years.
Kevin could be that wild-card variable that upsets the apple carts that have the No. 20 and No. 48 on them. That would be phenomenal, especially when you consider these last six races for Kevin are just that - his last six races driving for Richard Childress Racing.