Big East standby Marquette is new league's favorite with solid frontcourt, new backcourt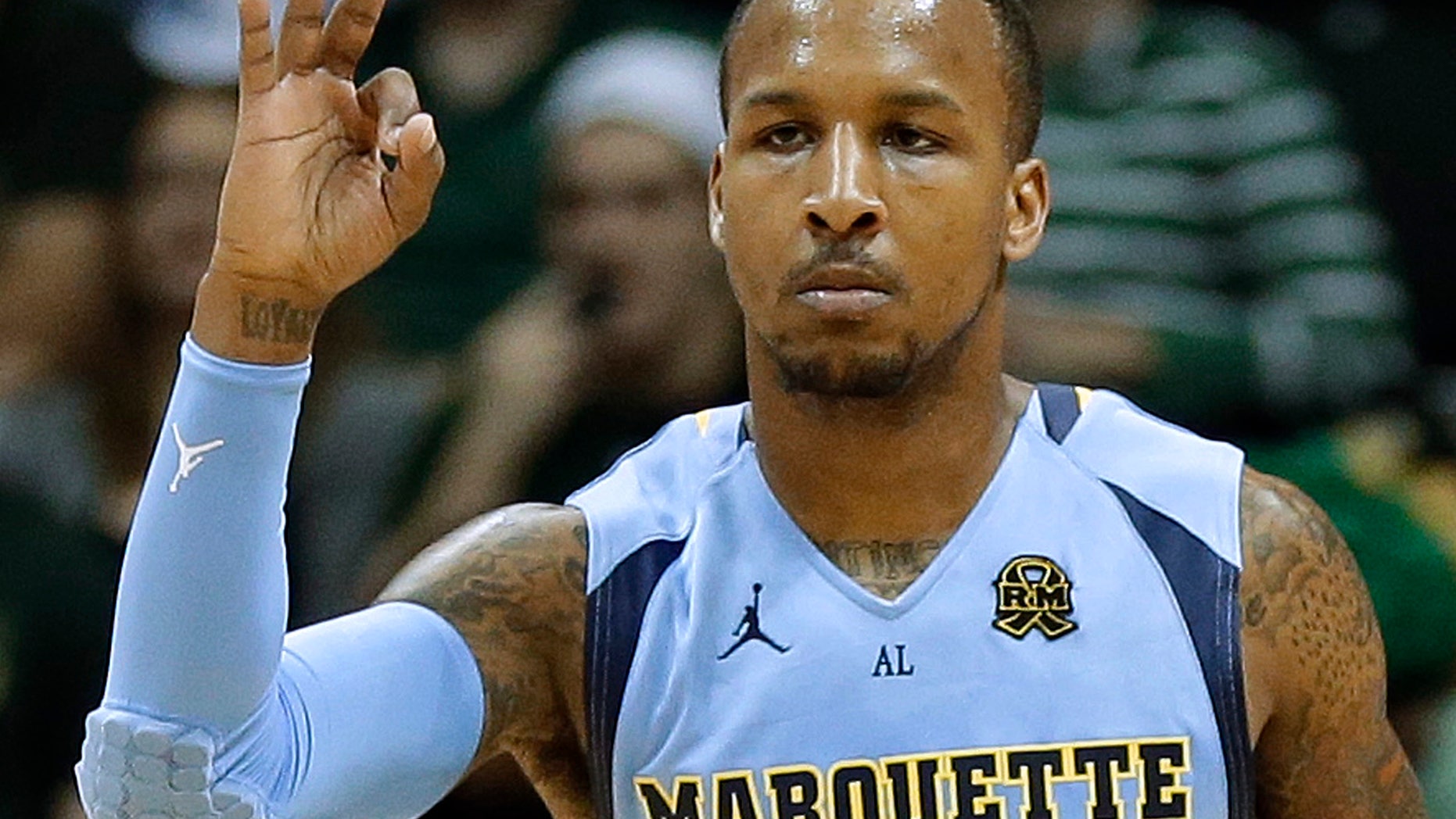 MILWAUKEE – The new era of Big East basketball begins with high expectations for one of the old favorites.
Marquette, one of the three co-champions last season, was picked by league coaches to win the conference in a preseason poll. A lofty standard for a program in a conference with a well-known name but a changing cast.
"The best anecdote for the league change is for Marquette to win," coach Buzz Williams said.
That's pretty much what the Golden Eagles have been doing since Williams took over six year ago. Marquette has been to regional semifinals each of the last three seasons, including a run to the regional finals last year before losing to Syracuse, 55-39.
Five things to watch for Marquette in a season that starts Nov. 8 against Southern:
ON THE BALL: There's a new starting backcourt with star Vander Blue gone early to the NBA, and Trent Lockett and Junior Cadougan having wrapped up solid four-year careers. Todd Mayo, the younger brother of Bucks guard O.J. Mayo, will be counted on to help replace Blue. Mayo, a junior, is on the mend from left knee surgery in late July.
Perhaps even more important, fellow junior Derrick Wilson takes over the point for Cadougan. Built a sturdy 6-foot-1, 215-pounds, Wilson looks like he has the body to stand the pounding in the paint when he driving the lane. Freshman Duane Wilson, another candidate at the point, is out a few weeks with a left leg injury.
"All of those guys will have to be more and better than they've ever been before," Williams said. "They've never been on this stage with this sort of responsibility."
POINT TAKEN: Speaking of point guard, the preseason was used in part to strengthen the bond between coach and Derrick Wilson. The relationship between Williams and his old point man, Cadougan was strong. Williams loved Wilson's athleticism, but Cadougan had the coach's confidence in running the floor. But just as important to Williams for his point guard is handling the team effectively away from the floor
"On the court I'm the second voice," Wilson said, "It's just more knowing he can trust me off the court."
FORWARD THINKING: The strength of the returning Golden Eagles is up front with seniors Davante Gardner (11.5 points per game, 4.8 rebounds) and Jamil Wilson (9.7 points, 4.9 rebounds). Gardner was the Big East's top sixth man, and the duo combined to start just six games in 2012-13. Also back at center is 6-foot-11 Chris Otule (5.1 points, 3.5 rebounds) is his sixth year of eligibility. Forward Juan Anderson also returns after making 31 starts but averaging 13 minutes per game.
FRESH FACES: Besides Duane Wilson, Williams also brought in freshmen Deonte Burton, John Dawson and JuJuan Johnson. Of the three, Johnson seemed to draw the most praise at media day for his preseason progress. The 6-foot-5 guard was considered a Top 50 recruit by most analysts out of high school in Memphis, Tenn. Gardner, a senior, has been helping the new guys get used to the ways of Williams.
"Especially when you have new guys around, you have to lead them and show them the way. Push guys when they need to be pushed," Gardner said.
TOUGH ROAD: Williams' teams have always been known to be tough. It's forged part through the team's "boot camp," which culminates in a seemingly endless number of sprints on the practice court. The mentality is handed down from older players.
"We're trying to be the toughest team, but being tough is not about being a macho man," Gardner said. "It's pushing though that ceiling."
The depth is there up front. The new look will be in the backcourt, though the makeup "doesn't affect us at all," Gardner said when asked if the team would change how it played.
"We're still going to do what we've always done," he added. "It might look a little different, but we're still going to run and rebound to the best of our abilities."
___
Follow Genaro Armas at http://twitter.com/GArmasAP