'Big brother' Vick hoping he can return to Steelers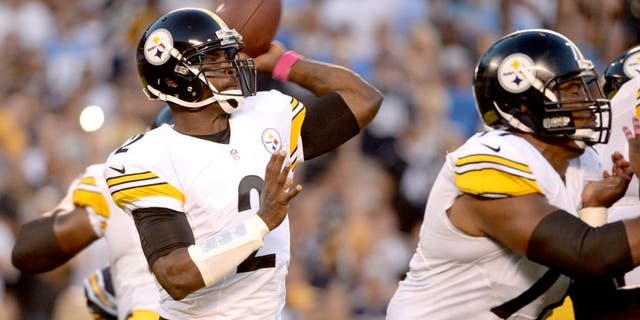 Mike Vick played in just five games in 2015, but he loved his time in Pittsburgh so much, he's hoping to return again next season.
Vick will be an unrestricted free agent this offseason and was supplanted by Landry Jones as Ben Roethlisberger's backup midway through the year. Taking pictures with younger teammates who idolized Vick as children made the 15-year veteran feel old, but the family atmosphere has Vick yearning for another year as the big brother of the locker room, per Steelers.com.
As unlikely as a Vick return may be, head coach Mike Tomlin had nothing but good things to say, recalling Vick's highlight performance in San Diego in Week 5. Vick hit Markus Wheaton on a deep ball for a 72-yard game-tying touchdown midway through the fourth quarter before his 24-yard scramble in the final minute keyed the game-winning drive.
Vick said he would remember celebrating the dramatic victory with his teammates for the rest of his life. Let's see if the Steelers give him a chance to make more memories.