Big Ben responds to Julian Edelman's shot at Steelers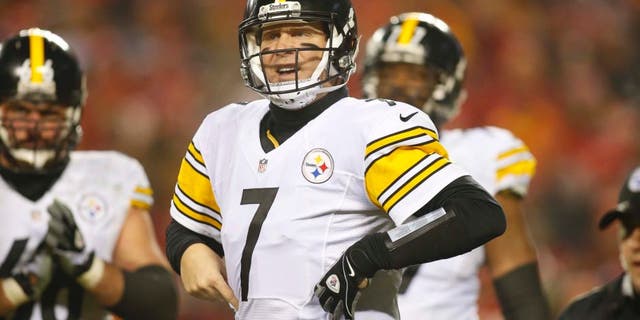 NEWYou can now listen to Fox News articles!
There's no high road to the AFC Championship Game, which should make it pretty entertaining.
After Pittsburgh Steelers coach Mike Tomlin referred to the New England Patriots as (expletives) in Antonio Brown's infamous Facebook Live video, Pats receiver Julian Edelman went all passive aggressive on Boston radio.
"Hey, people have different rules," Edelman said Monday on WEEI. "That's how that team is run. I personally don't think that would be something that would happen in our locker room. But, hey, whatever. Some people like red and some people like blue. Some people like tulips and some people like roses. Whatever."
Well, word has it that Ben Roethlisberger likes both tulips and roses, but he doesn't seem to care much for Edelmans.
"I don't think I need to speak much. We've got our trophies out there," Roethlisberger told reporters in Pittsburgh on Wednesday when asked what he'd say to Edelman. "I've got owners that I think are the best in the business. They're family to us, and I'm sure if he talked to his owner, he would say the same thing about the Rooneys. Anybody in here in the football world or the regular world that knows the Rooneys knows what they stand for. It's a blessing to call them a family."
Big Ben had better slow down before he does any more trophy talk; he already acknowledged he doesn't rack 'em up like Tom Brady does.