Biffle apologizes for rant, actions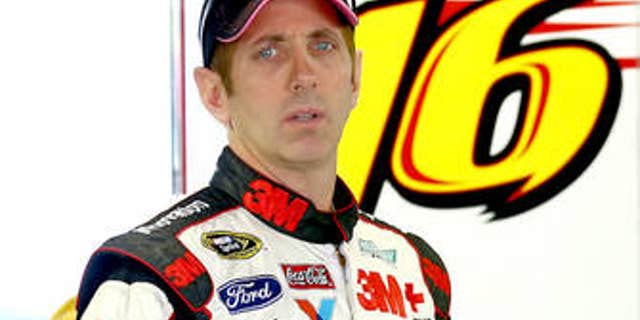 It's easy to understand Greg Biffle's frustration at Martinsville Speedway on Sunday.
After all, Biffle rallied from the 33rd-place starting position and into the top 20 in the first 75 laps. Although the initial contact that damaged his rear bumper cover was instigated by Dale Earnhardt Jr. on Lap 246, Biffle's tenacity, combined with the team's adjustments to the No. 16 3M Ford, enabled the veteran to restart 13th by Lap 291.
Within a few more circuits, Biffle was battling in the top 10. With 125 laps to go, Biffle was running seventh when he was nudged by Jimmie Johnson. That exacerbated the problem with the rear fascia. Seven laps later, NASCAR forced Biffle to pit for repairs.
Biffle, 43, has never been a force on the half-mile track, but he has improved considerably with age. In 22 starts on NASCAR's vintage paper clip, Biffle has posted just five top 10 finishes. But three of those have come in his past three starts.
So it's not surprising that Biffle, who finished ninth but felt he had a top-five ride, sought out Johnson following the race. Biffle's ire was in overdrive as he grabbed the five-time champion by the back of the neck like someone would lift a kitten. Johnson attempted to calmly discuss the situation as Biffle expressed his displeasure in an F-bomb-laced rant with the warning "you better watch it, dude."
Johnson insisted he was inside of Biffle, where he fought for position. The exchange ended with Biffle offering to look at the replay. Less than five hours later, he took to Twitter to offer an apology:
Greg Biffle @gbiffle I Apologize for the way I acted towards @JimmieJohnson after the race, hard racing and I know the bumper had damage already but not dragging
Still, with Johnson in a tight title bout with Biffle's buddy Matt Kenseth, this isn't the time to be making enemies. Although Biffle raced him respectfully at Martinsville, given that he's eighth in the point standings and 58 points behind Johnson and Kenseth, the Roush-Fenway racer has nothing to lose going forward.
While the Biffle vs. Johnson row took center stage, here are a few other tiffs to keep an eye on:
1) Kevin Harvick vs. The Childress-Dillon Clan
Only Kevin Harvick knows what his motive was for dumping Ty Dillon -- the grandson of owner Richard Childress, the team owner who lifted the Bakersfield, Calif., native from obscurity to NASCAR's center stage -- in the truck race at Martinsville on Saturday.
Dillon entered the weekend second in the standings, 57 points behind Matt Crafton. Following his wreck with Harvick and a 22nd-place finish, he dropped to third.
Yes, Childress' directives to Dillon via radio were damning. But that same silver spoon that fed the Dillon kids has fed Harvick, too.
Still, did anyone really expect this divorce to be amicable? Certainly, cooler heads prevailed in the end Sunday although it's likely that the threat of a possible financial penalty from sponsors influenced the decision to park Harvick if he were removed prematurely from the car.
Yes, the driver offered his mea culpa to the team as well as on TV. But can you really trust an apology from a guy wearing sunglasses?
2) Kevin Harvick vs. Ryan Newman
Harvick issued his second disingenuous apology of the weekend after he dumped Ryan Newman on Lap 318. While Newman remains in the Chase, he dropped from 11th to 12th following his 38th-place finish Sunday.
Newman is never a competitor a driver wants on his bad side. And it only complicates matters that Harvick is taking his ride next year.
With Newman likely not to make an appearance in Las Vegas during champion's week, like to Biffle, he has nothing to lose. Harvick, however, is still in the title hunt after finishing sixth at Martinsville. He currently trails the leaders by 28 points, one position and marker behind third-place Jeff Gordon.
3) Jeff Burton vs. Carl Edwards
When was the last time you heard the Mayor of the Garage as fired up as he was Sunday? After Edwards sent Burton to the spin cycle, the veteran got on the chip and up on the wheel.
Burton worked his way to the point by Lap 175 and led five circuits. While Burton ran around Edwards much of the day -- and the pair finished 11th and 12th, respectively -- he never exacted his revenge. Maybe Edwards is fortunate that he's running 10th in the point standings. Timing is everything.
The original article can be found at FOXSports.com: Biffle apologizes for rant, actions.