Bielema talks about pursuing transfer QBs over the offseason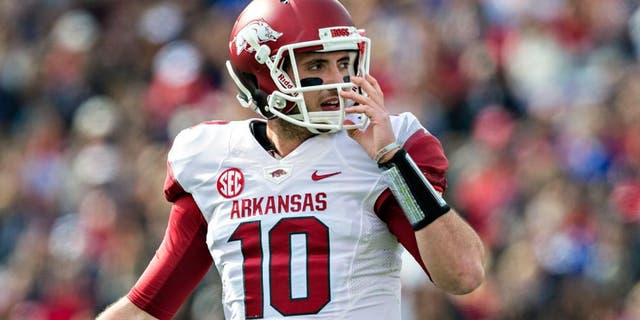 The Razorbacks recently became the surprise destination of USC transfer quarterback Ricky Town despite the fact the team did not have a relationship with the Southern California prospect before his departure from the Trojans.
While speaking to Little Rock Touchdown Club, Bret Bielema spoke about the dangers of having too few quality quarterbacks on the roster.
"I've said this all along, and it's what I say to the quarterbacks and their parents: I'm not going to leverage 120 young men in addition to my staff and university, to just have few numbers at quarterback. I don't think you can do it with three, and heaven forbid you're down to two, it's too scary of a scenario. That's why, right now, you get to four scholarship quarterbacks (with Town) and feel really good about where we're at next year."
Bielema then revealed that he had offered at least two transfer quarterbacks an opportunity to come to Arkansas via transfer over the offseason.
"I don't know how much people knew this, but I brought two quarterbacks on campus and offered them scholarships during the course of the summer that were transfer quarterbacks," Bielema said. "I had spoken to (my team) prior to those quarterbacks being on campus. There really wasn't much surprise to them. None of them had been a redshirt freshman, so obviously, to bring in youth like that."