Bielema hopes to lay foundation for success in first recruiting class at Arkansas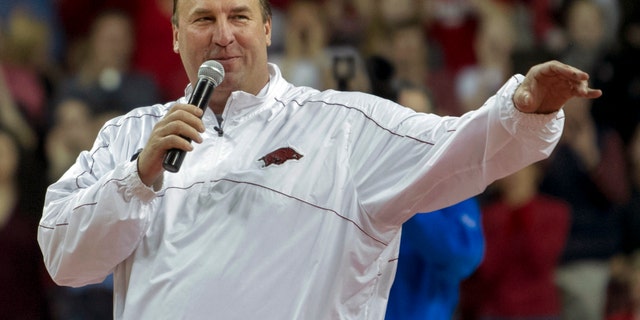 FAYETTEVILLE, Ark. – Bret Bielema estimates he has slept in Fayetteville only 15 nights since being hired by Arkansas two months ago.
The former Wisconsin coach has spent the majority of his time on the road, looking to put the finishing touches on his first recruiting class with the Razorbacks. It's a journey that's taken Bielema and his staff across the country in search of talent.
Bielema's whirlwind recruiting efforts will come to a close Wednesday when Arkansas joins the rest of college football in welcoming its next wave of players on national signing day.
The new players will form the "foundation" of the Razorbacks program for Bielema, who was hired in the wake of a disastrous season following the sudden firing of coach Bobby Petrino last spring.