Bielema: Arkansas will not run traditional two-a-days practices this year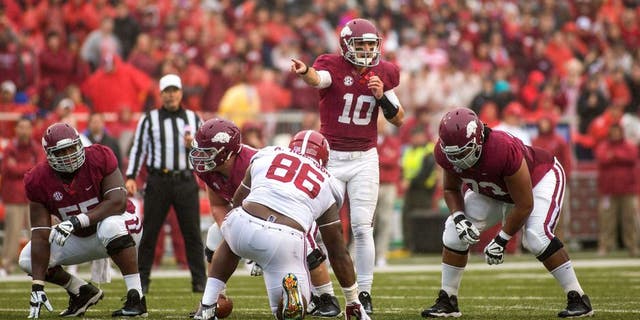 For a team known for their toughness and physicality, you might assume Bret Bielema molded his Arkansas Razorback team into that state via a grueling offseason regiment like something out of the Junction Boys. In reality, the complete opposite is taking place in Fayetteville this season.
Bielema recently joined the Championship Drive Podcast and revealed his intentions to ease his players into a season which features only one bye week.
"We're not going to have two-a days," Bielema said. "Our kids don't even know that yet."
The approach heading into the season may seem odd from such a hard-nosed character, but the Razorback coach believes his team will be at an advantage entering the season as fresh as possible to withstand the daunting road which lies ahead for them in the SEC.
"We've put ourselves in a position to where physically we're ready," Bielema continued. "We need to be ready when the games are there.
The Hogs start the season with six consecutive weeks of games before heading into their only bye week halfway into their schedule.
"We play against each other every day in practice and hopefully are competing against one of the best offenses and defenses every day, and we want that season to be special. We've got to make sure we're fresh when we get there."
The Razorbacks open fall camp the first week of August.
(h/t Championship Drive Podcast)