Better for Christian fans, NASCAR or the NFL?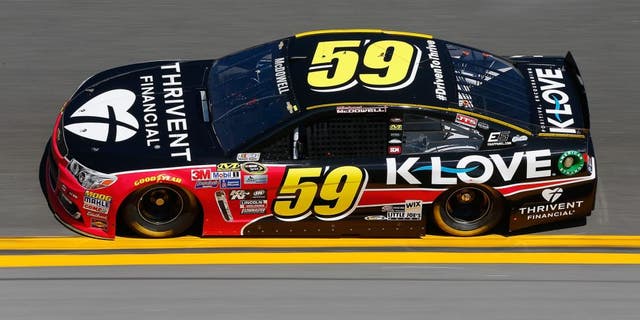 Is NASCAR more fan-friendly to Christians than the National Football League? Yes, says a new study from a North Carolina organization.
Raleigh-based Faith Driven Consumer publishes what it calls the Faith Equality Index, a scale of 0 to 100 that rates "how well brands acknowledge Faith Driven Consumers by welcoming, embracing, and celebrating them, and is the benchmark FDCs use to make consumer choices—through the lens of their biblical worldview."
The group claims its Faith Equality Index "scores more than 500 major brands for compatibility with the FDC community, making it the second largest diversity index in America after the Human Rights Campaign's Corporate Equality Index."
Per the FEI, NASCAR earned a score of 50 out of 100, while the NFL only earned a grade of 24 out of 100.
The group also rated NASCAR sponsors, with Interstate Batteries scoring a top mark of 61, followed by Thrivent Financial at 52. Menards came in third at 41, with Lowe's, Bass Pro Shops and Pilot Flying J tied at 40.
The FDC says it "is working to achieve marketplace and workplace equality for 41 million consumers who spend two trillion dollars annually. FDC envisions a world where inclusion is extended with parity to Faith Driven Consumers, who have the right to be celebrated as an essential color in the American rainbow of diversity."