Bethe Correia on training at AKA, challenging Miesha Tate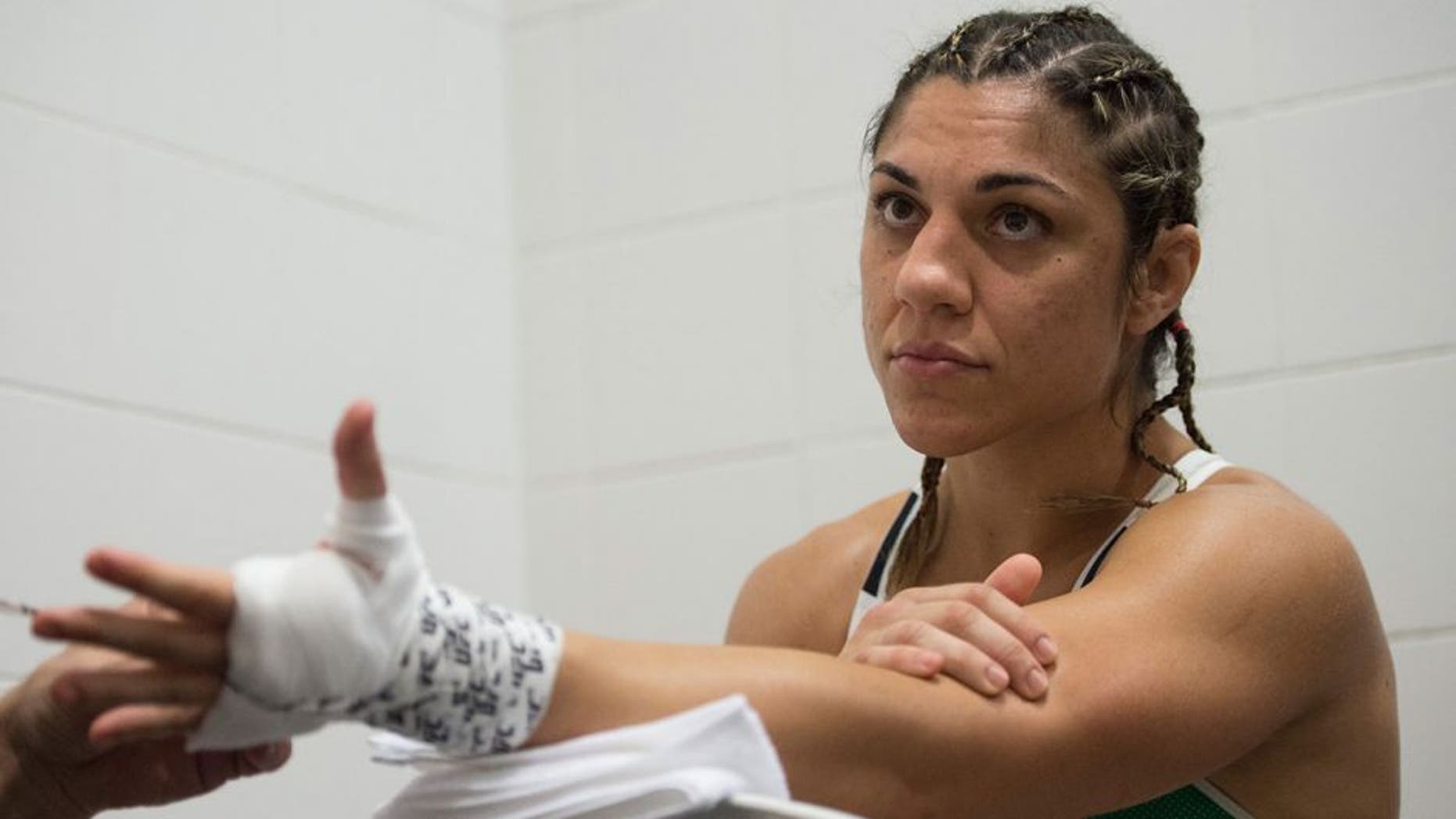 In August, Bethe Correia lost for the first time in her professional MMA career. By September, she was in a new gym, training hard with a new gym to improve herself and shore up her weaknesses.
"An athlete has to really get out of his comfort zone. If you don't do that, go out and train with different people, find new ways of training, different visions, you'll never evolve," she told Guilherme Cruz, recently, after training with the American Kickboxing Academy in California.
The bantamweight lost to champion Ronda Rousey in under a minute at UFC 190 in her native Brazil. Now, the "Pitbull" is working with the likes of Cain Velasquez, and Daniel Cormier at AKA in Northern California.
"That's what I needed. Training in Brazil was great, but I think every athlete has to get out of their comfort zone to grow," she continued.
"I feel I'm going to evolve a lot here, I will be a different fighter when I return."
Correia is looking to get another fight in the Octagon, before long, but she wants to get a lot better before then. "More than coming back to fighting, which I want a lot, my focus is to fix my mistakes and evolve," she explained.
"I want to be more violent and confident. I want to have a better ground game and heavier hands. If I have to travel all around the world to achieve that, I will, but I'm loving to be here at AKA. I have so much to learn here."
Top contender Miesha Tate doesn't seem interested in a fight against Amanda Nunes, but perhaps she'd consider battling with Correia, with whom she has traded taunts before. "A fight between Miesha and I would be way better [than one between Tate and Nunes]," Correia went on.
"Fans would be more interested in watching it than Miesha against Amanda. No disrespect to Amanda, I love her. But I want to knock Miesha out, and I know she wants to knock me out too. She laughed at me when I lost to Ronda, and I laughed at her too. And when I say I will fight for the title again before she does, I truly believe it. The UFC has no interest in her anymore."