Bergeron steps into offensive role for Bruins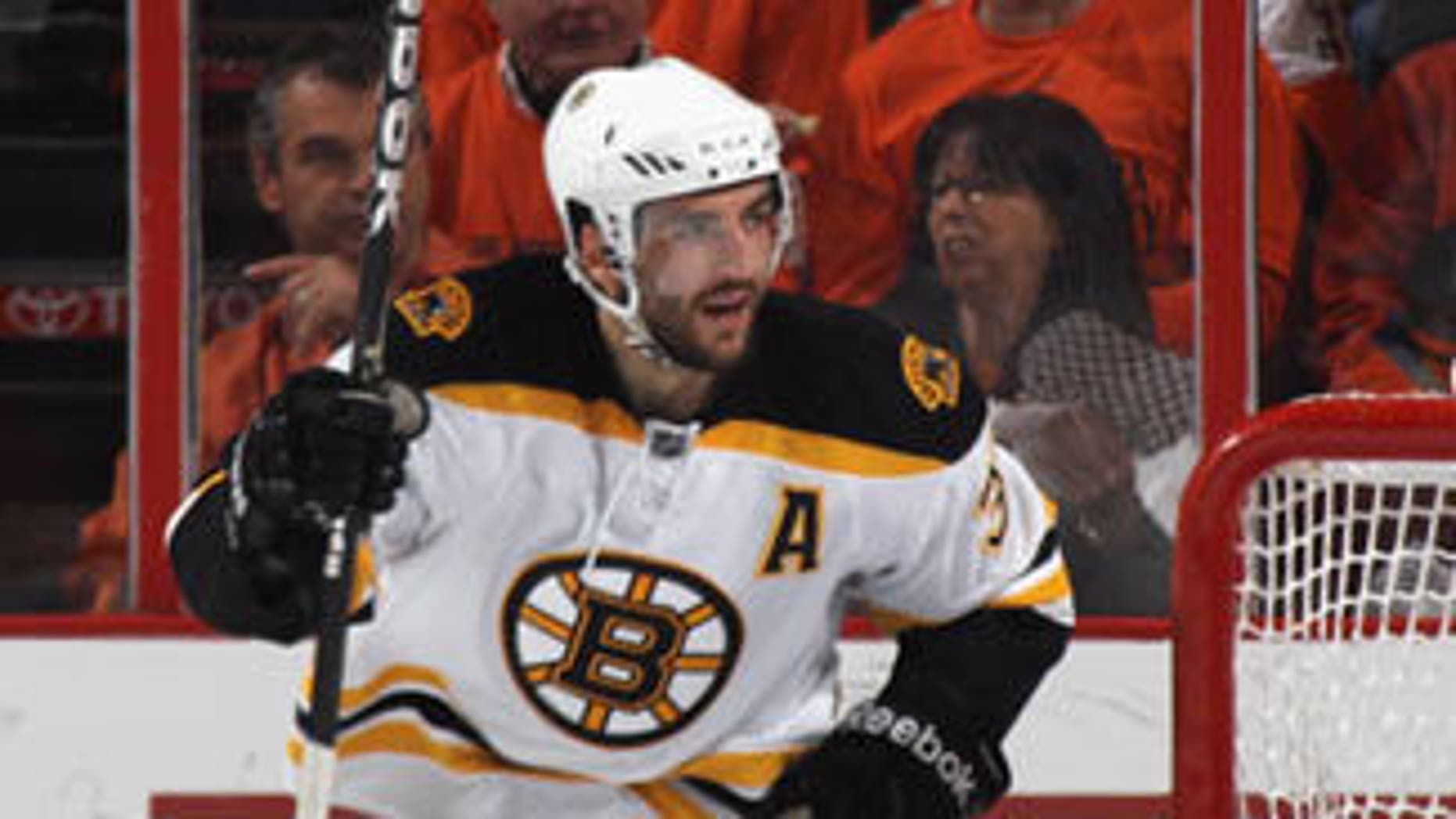 PHILADELPHIA -- Boston Bruins center Patrice Bergeron has earned rave reviews for his defense this season, including in the first round against the Montreal Canadiens. Saturday, in Game 1 of his team's Eastern Conference Semifinal against the Philadelphia Flyers, Bergeron comfortably filled an offensive role for the Bruins, chipping in with 3 assists.
Bergeron talked briefly about his role and how last year's epic loss in their conference semifinal series with the Flyers last season is becoming a distant memory.
Q: All the talk about last year -- is that all behind you now?
A: It's a good start but it's only one game. We saw it last year. They're a team that's not going to quit. The guys were pretty happy with our effort. Overall it was a pretty good effort for 60 minutes and we're pretty happy with it.
Q: It seemed like every time they made a game of it you had an answer right away?
A: I think it was good. They just kept coming. It's the playoffs and we both want to win. We're not satisfied with only one win. You're right, we showed some character, scoring some goals, especially when they scored that third one.
Q: A lot of those goals were scored from in close. How important was that?
A: It was important to get that net-front presence. Finding a way to get those loose pucks, I thought we did a good job of that.
Q: Your line is relied on for defense, but Brad Marchand had 2 goals, Mark Recchi had a goal, you had a couple of assists. Can you talk about your line's play, especially Brad?
A: He (Marchand) has been great. He was great against Montreal and tonight he was really good. We might have a more defensive role this series, but we have to find a way to chip in and help the team as much as we can in all the aspects of the game. And I thought we did that tonight. Brad and Rex were great tonight.
Contact Adam Kimelman at akimleman@nhl.com. Follow him on Twitter: @NHLAdamK