Benson Henderson close to being medically cleared to return, wants Korea main event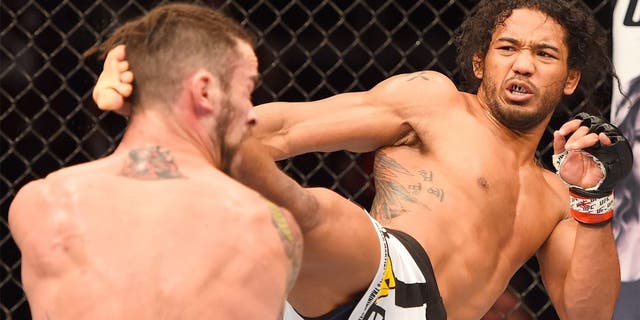 Former lightweight champion Benson Henderson fought his last fight up a class at welterweight and wouldn't mind continuing to campaign there. In February, Henderson fought and stopped young welterweight prospect Brandon Thatch despite being vastly undersized.
Since then, "Smooth" has been sidelined with an undisclosed injury and unable to compete. However, UFC Tonight reports that Henderson is close to getting medically cleared to resume hard training and competition.
When he returns, Benson told UFC Tonight that he wants to headline the Nov. 28 UFC card in South Korea. Henderson's mother is Korean, and the former world champ would be excited to head to his motherland to compete.
If he does get that spot, Henderson would be open to competing at 155 pounds or 170 pounds. According to the report, the weight does not matter to Henderson, who just wants an interesting fight.
We'll keep you posted with developments on this story as they happen.