Bengals TE Eifert does best Rob Gronkowski impersonation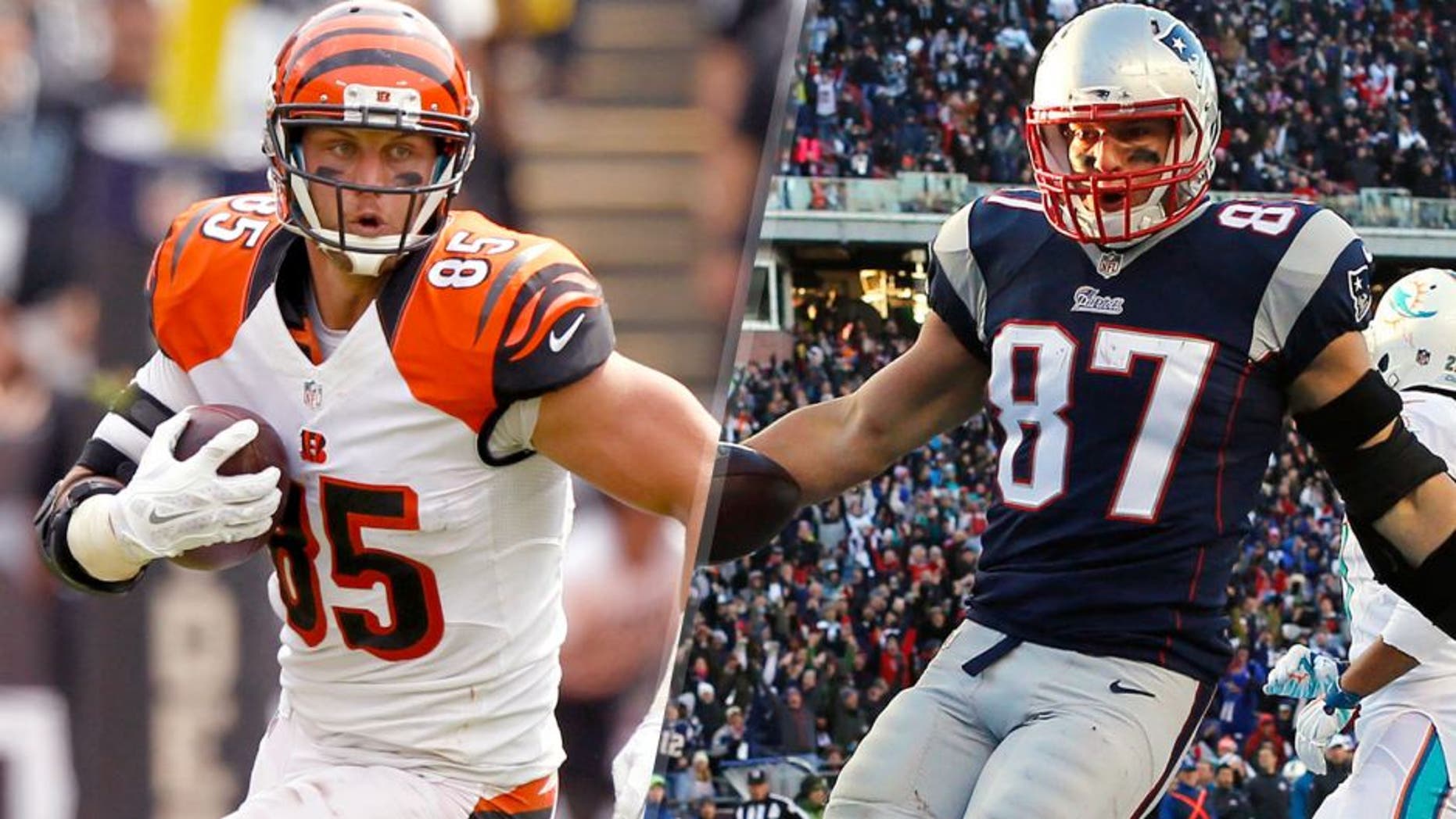 Bengals tight end Tyler Eifert looked a lot like Rob Gronkowski on Sunday, right down to the elbow brace.
Eifert, back on the field for the first time since dislocating his elbow in the first quarter of last season's opener, caught nine balls for 104 yards and two touchdowns in Cincinnati's 33-13 win in Oakland. Eifert was targeted a game-high 12 times, as Andy Dalton made his returning tight end a focal point of the offense, much like Tom Brady does for Gronkowski in New England.
Gronkowski caught five balls for 94 yards and three touchdowns in the Patriots' season-opening win over Pittsburgh on Thursday night. The 6-foot-6, 265-pounder is widely regarded as the best tight end in the game.
Eifert, 15 pounds lighter than Gronkowski despite being the same height, obviously still has a ways to go before reaching Gronk-like status. Sunday marked his first 100-yard game and his two touchdowns doubled his career total. It may have taken two seasons, but Eifert is starting to live up to his draft status as the 21st overall pick in 2013.