Bengals schedule breakdown: Is 16-0 possible?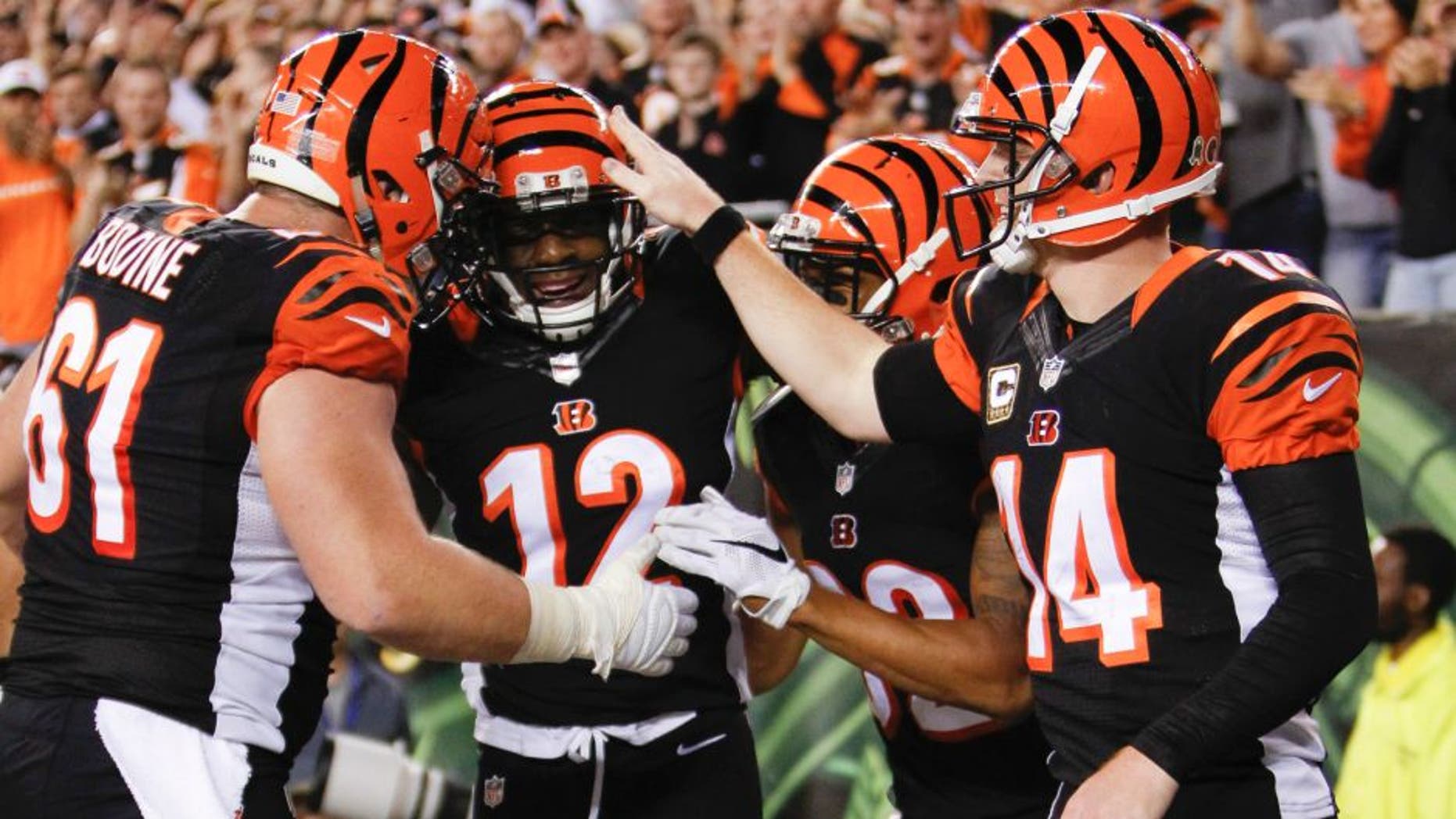 The further a team gets into a season with an unblemished record, the more we'll inevitably hear about the chances of going 16-0. Now that the Cincinnati Bengals are 8-0 for the first time in franchise history, here is a game-by-game analysis of what lies ahead on the schedule.
Week 10 vs. Houston (3-5): Brian Hoyer stunned the Bengals at home in prime time last season as a member of the Browns. Don't count on a repeat performance. WIN
Week 11 at Arizona (6-2): If Cincinnati is going to lose over the next four games, this will likely be the one. Just when everyone thought Andy Dalton's nighttime woes were behind him after two straight wins under the lights, Dalton falters and Carson Palmer, ironically enough, ends the Bengals' bid at perfection. LOSS
Week 12 vs. St. Louis (4-4): The Rams have a dominant defensive line and a rookie running back on fire, but it won't be enough in Cincinnati. WIN
Week 13 at Cleveland (2-7): The Bengals and Browns have split their season series the last three years, but 2015 will be different, especially if Johnny Manziel is Cleveland's quarterback. WIN
Week 14 vs. Steelers (5-4): This is a dangerous game if Ben Roethlisberger returns from his mid-foot sprain by then. Cincinnati escaped Heinz Field with a win when Roethlisberger was rusty, the Steelers will be looking for a split of the season series as they claw for a playoff spot. LOSS
Week 15 at San Francisco (3-6): Whether it's Colin Kaepernick or Blaine Gabbert at quarterback, the 49ers will be no match with not much to play for. WIN
Week 16 at Denver (7-1): These two teams met last year on Monday night in Week 16 when the Bengals picked off Peyton Manning four times en route to a 37-28 victory. This game will likely carry huge playoff seeding implications as a first-round bye or homefield advantage may be at stake. The Broncos can now lean on their top-ranked defense more than Manning on what will likely be a cold December night in Denver. LOSS
Week 17 vs. Baltimore (2-6): The only real chance the Ravens have of winning this game is if the Bengals already have their playoff seed secured and decide to rest their starters. WIN
A 16-0 season may not be in the cards for Cincinnati, but 13-3 isn't a bad consolation prize, especially if it can end a drought in the playoffs that goes back to 1990. As safety George Iloka said Monday, a perfect postseason is what the Bengals are really after.