Bengals' Pacman Jones is released from jail, says he's sorry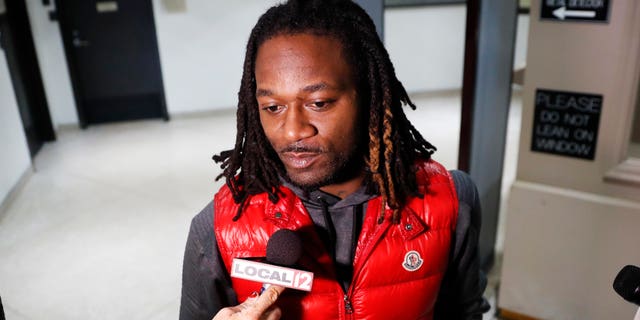 CINCINNATI – Cincinnati Bengals cornerback Adam "Pacman" Jones has told reporters while leaving jail that he's sorry about the situation that put him behind bars but doesn't believe he should have been charged with assault.
Jones was freed Wednesday morning from Hamilton County jail, where he was booked early Tuesday on three misdemeanor charges from a hotel scuffle and on a felony count that was added after the sheriff's office said he spit on a nurse's hand.
Adam 'Pacman' Jones faces assault charge for allegedly spitting on jail nurse
He was charged with assaulting a hotel security employee but says he merely touched him.
A judge Tuesday ordered Jones to provide a blood sample and be tested for communicable diseases. The sheriff's office said it had to wait until medical staff was available.
Jones says he thinks the case will be dismissed "pretty soon."