Bengals' Lewis brings back Coyle, adds Lazor to coaching staff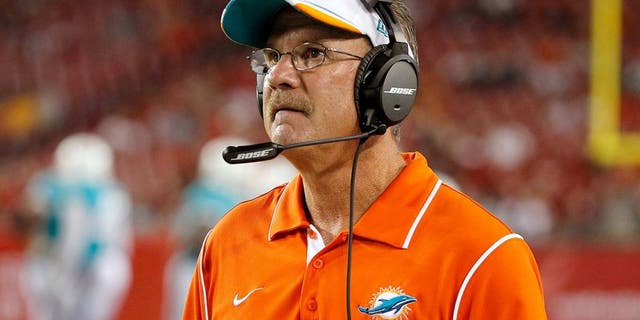 Cincinnati Bengals head coach Marvin Lewis didn't take long to fill some of the vacancies on his coaching staff that have arisen over the last week.
After promoting Ken Zampese to offensive coordinator and naming Jim Haslett linebackers coach on Friday, Lewis added three more veteran coaches on Monday, giving him his most experienced staff in 14 years with the Bengals. Two have already worked under Lewis in years past.
Kevin Coyle, who spent the last four seasons as the defensive coordinator in Miami, is back as the defensive backs coach, the same role he served with Lewis from 2003 to 2011. Coyle came over to the Bengals after his mid-season firing from Miami, helping scout opponents. Coyle may have to adjust to new personnel in 2016, with the contracts of Adam Jones, Leon Hall, and Reggie Nelson all expired.
"It's a thrill to be back," Coyle said via Bengals.com. "I'm excited to work with Marvin and the Brown family. I've always had great respect for the organization. There are still some old-timers around."
Also arriving via Miami is new quarterbacks coach Bill Lazor, who served as the Dolphins' offensive coordinator since 2014 before his firing in November of this season. Lazor has also coached quarterbacks under Chip Kelly in Philadelphia, Mike Holmgren in Seattle, and Joe Gibbs in Washington.
"With Ken's elevation to coordinator, I'm ecstatic about bringing in Bill," Lewis said. "He's bright and energetic and he also has experience under great head coaches. He's got everything we're looking for to continue to uplift our offense."
Quarterback Andy Dalton greeted Lazor Monday afternoon at Paul Brown Stadium, and gave his new tutor a crash course on the playbook.
"That's a good sign," Lazor said of his welcome from Dalton. "Eager. Excited. Into it. He walks in at the end of the season and wants to talk about the future and how things can get better and that makes it fun to come to work."
Lewis also named Jacob Burney his new defensive line coach, replacing Jay Hayes, who held that position since Lewis' arrival in Cincinnati in 2003. Hayes joined the Buccaneers staff last week. Burney was also the defensive line coach in Baltimore when Lewis was the team's defensive coordinator. Burney was most recently the defensive line coach for the Redskins from 2010 to 2014.