Bengals get good news on TE Tyler Eifert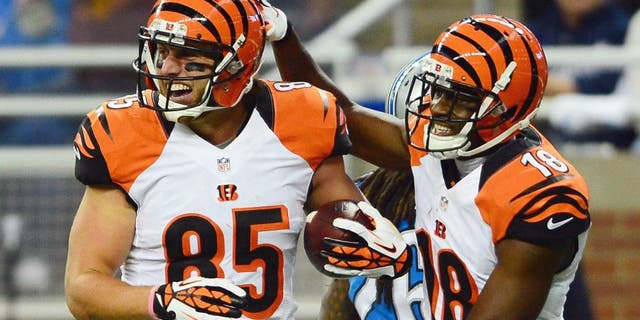 NEWYou can now listen to Fox News articles!
That sound you hear in Cincinnati is a big sigh of relief. Tight end Tyler Eifert, who left Sunday's Pro Bowl in a walking boot, got some positive news on his foot injury.
Eifert was diagnosed with a sprained ankle on Tuesday, and he should be as good as new with a few weeks of rest. Eifert is expected to be ready to go for offseason programs in April.
The first-time Pro Bowl selection had a breakout season in 2015, leading all tight ends with 13 touchdowns while catching 52 passes for 615 yards. Eifert has battled injuries throughout his three-year career, missing three games this past season and the majority of another due to a stinger and a concussion.