Bengals' Adam 'Pacman' Jones to officers during arrest: 'I hope you die tomorrow'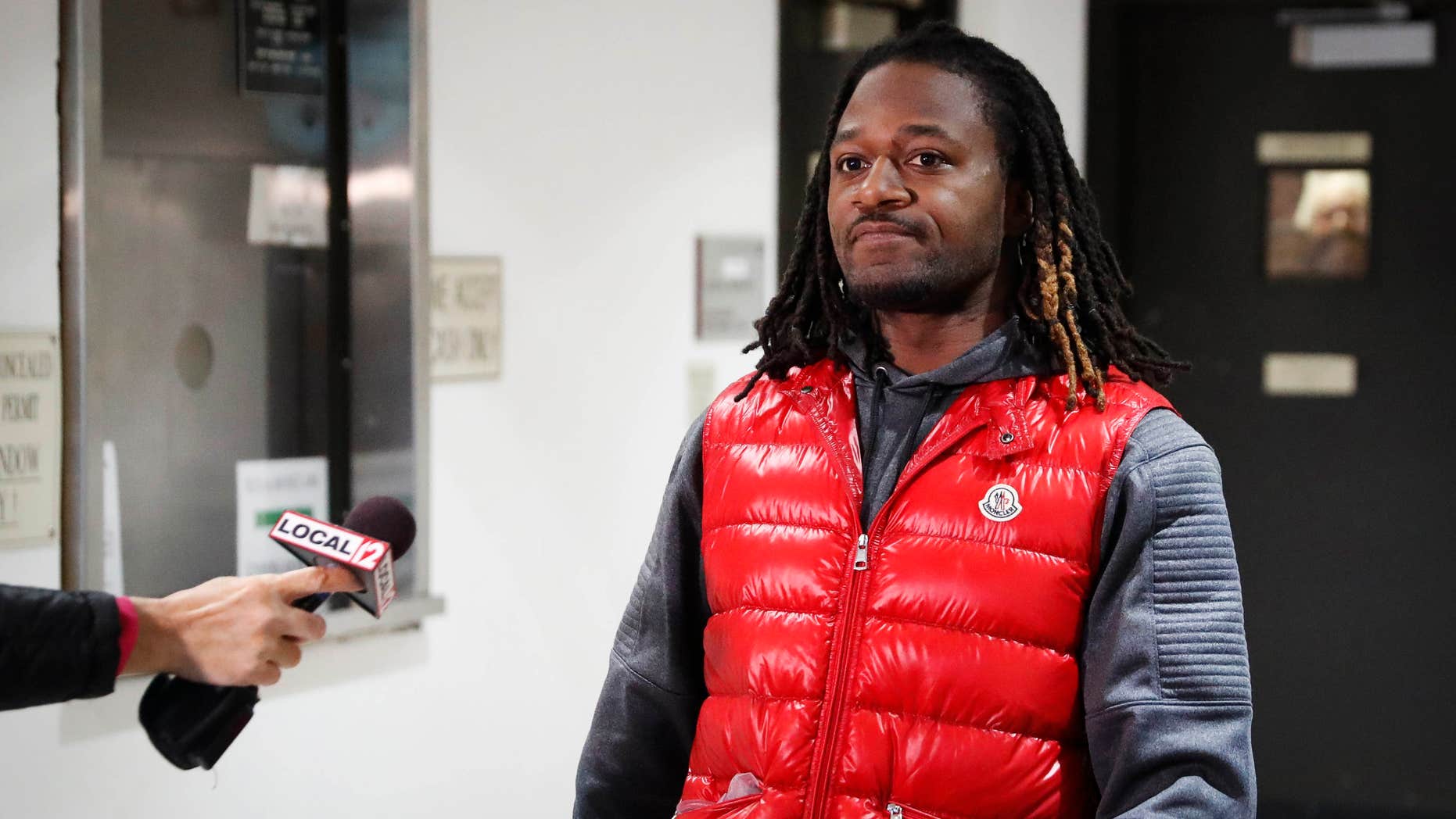 Authorities in Ohio released dashcam footage Monday of Cincinnati Bengals defensive back Adam "Pacman" Jones' arrest earlier this month.
Jones was arrested for assault, disorderly conduct and other charges including that he spit on a nurse after being arrested in Cincinnati's downtown entertainment district on Jan. 3.
Cincinnati police released video showing Jones shouting profanities at officers in the back seat of the police car and swears at the arresting officer. The video also shows Jones repeatedly asking what he's being charged with. In one instance, Jones told arresting officer "I hope you die tomorrow," per TMZ.
According to WLWT-TV, police said Jones yelled and banged on a glass door at a Cincinnati hotel. He also allegedly cursed and pushed a security guard and poked him in the eye.
The Hamilton County Sheriff's Office said Jones was repeatedly combative during the entire booking process and had to be restrained in a chair. Jones spent one night in jail.
The West Virginia University alum had his court date pushed back to Feb. 10. According to the station, prosecutor Joe Deters wants to wait for the NFL to hand down punishment before proceeding.
Jones' language is so vulgar in the video that the Bengals issued an apology — a rare move for the team that usually avoids comment while a player's case goes through the court system.
"We are extremely disappointed with Adam's behavior," the team said. "The behavior in the video is not what we expect from our players. The club is aware that Adam has put forth his own apology. However, we also offer an apology to the public and to our loyal fans."
The NFL could suspend Jones for the start of next season under its player conduct policy. Jones has been suspended repeatedly during his career.The Atlanta native was acquitted in 2013 on an assault charge in Hamilton County after a woman accused him of punching her in a nightclub. Earlier that year, he paid a fine for disorderly conduct after police accused him of making offensive comments at a traffic stop. He also pleaded guilty to disorderly conduct in January 2012 after an arrest at a Cincinnati bar.
Earlier, Jones pleaded an equivalent of no contest to misdemeanor conspiracy to commit disorderly conduct in a 2007 Las Vegas strip club melee.
The Titans made Jones the sixth overall pick in the 2005 draft, and he started 28 games in his first two seasons. But arrests and suspensions nearly scuttled his career before the Bengals signed him in 2010 and he became a regular starting defensive back and punt returner.
The Associated Press contributed to this report.